An update on the NICE appraisal of Orkambi, Symkevi and Kaftrio
It seems incredible, but it has been almost four years since the deal was reached to give people with CF access to Orkambi and Symkevi, after a long and arduous campaign by the CF community and Cystic Fibrosis Trust. Kaftrio was added to this landmark deal in the summer of 2020. Access to these medicines represented a step change in the treatment of CF in the UK and has transformed outcomes for many who are able to benefit.
As part of the deal, it was agreed that data would be collected on the effectiveness of modulator therapies ahead of a formal appraisal by the National Institute for Health and Care Excellence (NICE) which advises NHS England on the cost effectiveness of treatments. This data has been collected through a partnership between the Trust (via the UK Cystic Fibrosis Registry), NHS England, NICE and Vertex Pharmaceuticals. This is known as real-world evidence, collected outside of clinical trials.
The NICE appraisal process started at the end of 2022 and earlier this year, many of you shared your experiences of Kaftrio, Orkambi and Symkevi to inform the Trust's evidence submission.
This is not a typical process for NICE to undertake and we do not know exactly what will happen at each stage; however, we wanted to share with you now what we do know.
In October, NICE's independent committee will meet to discuss Orkambi, Symkevi and Kaftrio and make recommendations on whether these treatments should be available on the NHS for people with CF who are not currently taking a modulator therapy, but who could benefit from them in the future. Clinical and NHS experts and people living with CF will contribute to the discussion. All evidence will be considered, including data from clinical trials, the real-world experiences of people with CF and their families and views of CF professionals.
There are different types of recommendations, including a positive recommendation, a negative recommendation or only recommending use in specific circumstances. NICE, the NHS and Vertex have already confirmed that the NICE process does not apply to anyone with CF who is currently taking a modulator therapy. It is also very important to be aware that a negative recommendation, or restricted recommendation from NICE in October is not a final decision, and Cystic Fibrosis Trust will be able to respond to it, sharing the views and experiences of people with CF and their families. We will continue to campaign for access to these treatments for everyone who can benefit.
The recommendations will apply in England, and Wales. Northern Ireland also typically follows NICE's guidance. The Scottish equivalent of NICE, the Scottish Medicines Consortium, are collaborating with NICE on this appraisal. 
We expect NICE to publish further information on the committee meeting soon and we will keep you informed every step of the way.
We know that not everyone can benefit from Orkambi, Symkevi and Kaftrio, which is why we continue to invest in cutting-edge CF research for effective treatments for all. We won't stop until everybody can live without the limits of CF.
Watch our video and hear from Nicole, who has CF, as she sits down with David Ramsden, our chief executive, and Dr Keith Brownlee, our Director of Medical Affairs, to discuss the NICE appraisal and what this means for the CF community.
---
Cystic fibrosis (CF) is a genetic condition which causes sticky mucus to build up in the lungs and digestive system. It affects around 11,000 people in the UK. One in 25 of us carries the faulty gene that causes it, usually without knowing.
Since 1964, we've supported people with cystic fibrosis to live longer, healthier lives - and we won't stop until everyone can live without limits imposed by CF.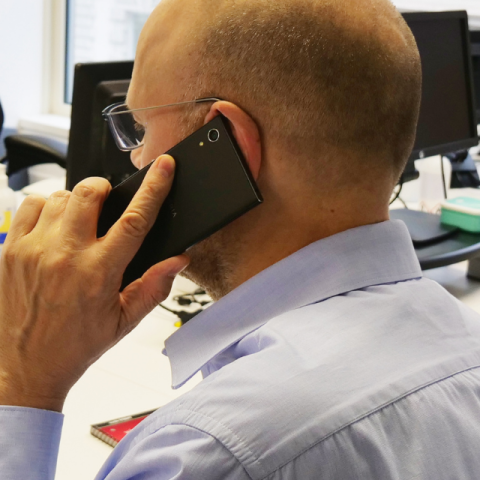 Here to help
Our friendly Helpline team are here if you need us - whether you're looking for information, support, or just someone to talk to