CF7: Vitamin D, updated shielding guidance, and more
1. Shielding guidance updated
All UK governments have now updated their shielding guidance, with new dates when shielding will be paused or reviewed. The UK CF Medical Association this week issued their guidance in response, and we are continuing to work with them to update our website with answers to your key questions.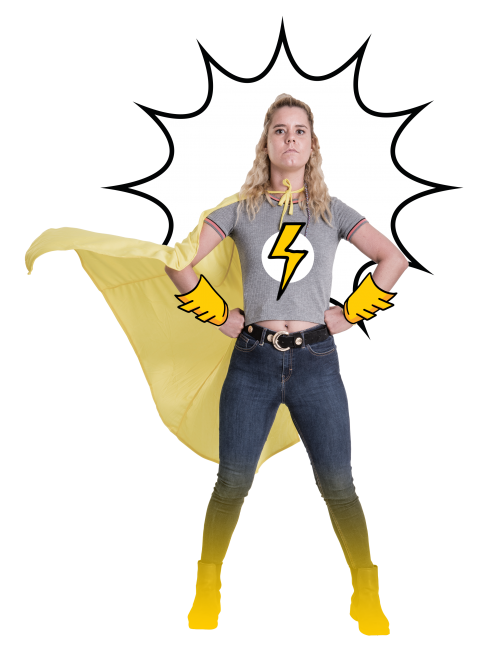 2. Team CF Superheroes: My Challenge, My Way
With hundreds of events postponed and many of the CF community shielding, this challenge is your chance to be a Team CF Superhero (again, for many!) at your own pace. Choose any activity that's right for you and become part of the virtual community helping us reach every person with CF and their family when they need us most.
3. Supporting people with CF to exercise while shielding
This week we shared a video from Jamie, who recently received a grant for a trampoline to support him to exercise while shielding. Donations to our emergency appeal have meant we can provide these grants to protect the health of people with CF when they have been unable to exercise in their usual way.
4. Are you getting enough vitamin D?
Much of the UK has seen a mini-heatwave this week and the sunshine has reminded us of the importance of vitamin D. We worked with specialist CF dietitians on a short video on how to ensure you get the vitamin D you need if shielding means you are not able to be outside in the sunshine.
5. Sweden's approach to managing going to school during COVID-19
As shielding guidance changes, and Governments consider how schools will move towards full re-opening, we heard from the Swedish CF patient association (RFCF) about how schools and childcare settings in Sweden have remained open during the pandemic, and the majority of Swedish children and young people with CF have continued to go to school as normal. 
6. How European collaboration has helped boost CF research careers
Out of three CF research fellowships announced this week two of the award-winners are based in the UK, and the third continues her research career after completing her PhD as part of our Pseudomonas SRC. We are co-funding these awards together with CF patient organisations across Europe coordinated by the European Cystic Fibrosis Society (ECFS) and CF Europe.
7. Share your experience of shielding
There is still time to share your experiences of shielding as part of two national studies. We have worked with the research teams to develop surveys that will capture the experiences, views and concerns of people who are shielding. Find out more and take part.
Donate now to support the Trust's fight for a life unlimited by cystic fibrosis through ground-breaking research and the highest standards of clinical care.