Five things I wish you knew about CF: A parent's perspective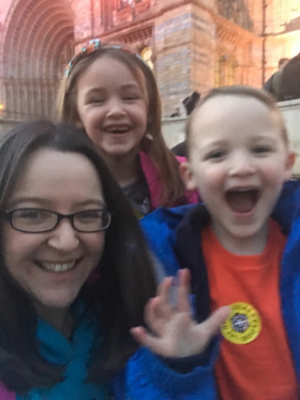 When Henry was diagnosed with cystic fibrosis (CF) almost seven years ago, I found the information online extremely overwhelming. I knew very little about CF myself and was faced with what felt like hundreds of questions about my son's health from well-meaning family and friends. As a CF parent, here are five things I wish people knew: 
1. It isn't just a lung condition 
Cystic fibrosis is a condition that primarily effects the lungs and the digestive system, but any area of the body that requires the movement of mucus to function can be affected: nasal polyps, liver problems, joint pain, pancreatic insufficiency are just a few of the problems people with CF can experience. Find out more about CF affects the body.
However, if your child has a chest infection, please don't send them to school. What might be a minor inconvenience for your child, or a bit of a 'nasty cough', could put my child in the hospital and cause irreparable lung damage. 
2. Just because he's coughing, doesn't mean he's contagious 
Quite often the bacteria or 'bugs' that Henry grows in his lungs can result in a cough. This doesn't mean that he will infect your child, it just means his lungs are irritated and he's trying to move the thick mucus trapping the infection. He will sometimes cough after bouts of exercise, again, he isn't contagious, but the extra movement and exertion may have dislodged some mucus that he is now trying to cough up. 
3. Don't be mad if we can't do certain activities or if we cancel at the last minute 
Sometimes Henry will develop a cough that leaves him feeling unwell and we will have to cancel plans to give him time to rest. If we're coming to visit and someone in your house has a nasty cough or a chest infection, we'll probably ask to reschedule. If we're planning an activity, there may be certain things we need to avoid as they can potentially result in a chest infection: hot tubs, wet sand at play areas, hay bales, tropical greenhouse or butterfly houses can all house a nasty bug called Pseudomonas aeruginosa  which can be difficult for people with CF to get rid of and can cause irreparable lung damage. We're not being difficult when we choose to reschedule, cancel at the last minute or suggest alternative places to go, we're just being cautious when it comes to our child's health.  
4. CF is different for everyone 
Not everyone with CF will have the same symptoms or experiences. There are so many variations of the faulty CFTR gene that CF varies from one person to the next: some people will sadly experience most of the symptoms and require intensive treatments and long and frequent hospital admissions; others may not experience any real symptoms and go about their lives as normal. There are so many factors that determine this that it is difficult to know what will happen. 
I also wish people knew how resilient CF has made my child, how he faces life and its challenges with a laid-back outlook that I can only hope to muster, and how incredibly proud I am to call him mine.  

Lian
5. Please don't assume the worst 
Following Henry's diagnosis, I'm not ashamed to say I went into full panic mode. I pictured a bleak future for my child and effectively mourned the life I thought he would have, crying on the phone to friends, family and various members of his amazing CF team at Sheffield Children's Hospital. Having now lived with the ups and downs of this condition for over six years, I can honestly say it has been nothing like what I imagined. It has been incredibly hard at times, and in no way would I want to downplay the seriousness of this awful condition, but we try hard to make sure that Henry lives as close to a normal life as possible whilst still doing his treatments and taking his medication – all of which quickly became part of daily routine. 
It's easy (yet not advisable) to Google CF to find the information you want, but as with anything else there is a lot of misinformation out there. If in doubt, use the Trust's website or just ask! Most parents of children with CF will be happy to answer any questions you might have ("why is your son taking tablets before he eats?", "how come he eats so much?" "why is he at the gym when he's only 6?!")  
Overall, there are probably lots more things I wish people knew about CF: how if effects the whole family in so many ways, from the guilt you can feel as parent, to the mixed emotions felt by siblings; the emotional toll it takes; how hearing a child cough in the playground can trigger a panic response; and how changes in the seasons mean something different now (hello flu season!). 
I also wish people knew how resilient CF has made my child, how he faces life and its challenges with a laid-back outlook that I can only hope to muster, and how incredibly proud I am to call him mine.  
Helpline
Our Helpline is available to anyone looking for information or support with any aspect of cystic fibrosis, a listening ear, or just to talk things through. Our friendly team are here if you need us.
Talking Toolkit: Tips to help you kickstart conversations about CF
Check out our Talking Toolkit with tips, blogs and resources to help you start conversations about your CF, and help people around you understand.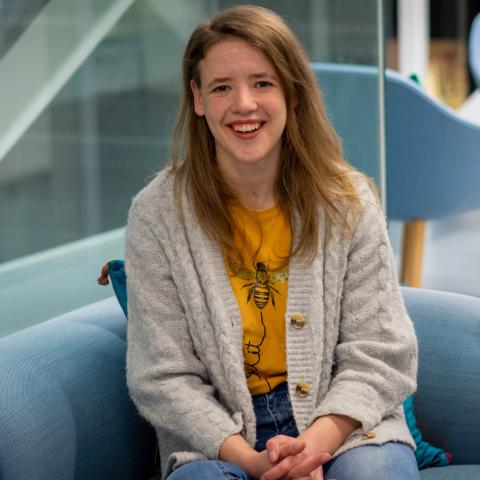 Share your #CFTruths
Help others understand what everyday life is like for people with CF. Remember to tag us @cftrustuk and use the #CFTruths to join the conversation.