Funding the CF specialists of tomorrow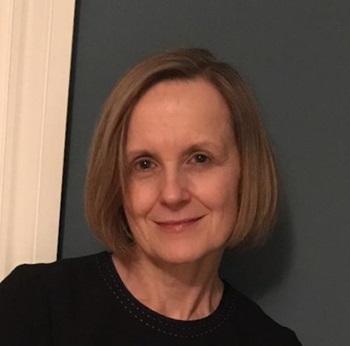 How did you first get into CF care?
I started my career as a nutritionist and dietitian and that's when I first came across cystic fibrosis. That was many years ago and at that point the CF gene had not been identified and life expectancy was still at only about 20 years. I subsequently went on to study medicine and it was during my respiratory medicine registrar training that I was lucky enough to have a placement at the London Chest Hospital and join the CF team there. This was where I realised I had the unique opportunity to bring together my medical training and dietetic background. I really enjoy working in a multidisciplinary team and I realised this was the area I wanted to specialise in.
I went on to do a short period of research in CF and then undertook the Trust's Clinical Training Fellowship.
How did your fellowship affect your career?
The fellowship was a really important opportunity for me. I did my fellowship at the Royal Brompton Hospital and this allowed me to consolidate and expand my clinical expertise as well as developing a much greater understanding of some of the more strategic and managerial aspects of running a service and getting involved in research. During that time, I was able to visit other CF centres to further broaden my specialist training and interact with colleagues around the UK. I know that the fellowship played a key part in my appointment as a consultant to lead the adult service at King's College Hospital.
Why are fellowship so important for people wanting to develop a career in CF care?
Developing a detailed understanding of the management of all aspects of CF care is critical if we are to deliver the best care possible for our patients. Many trainees in respiratory medicine have very limited exposure to cystic fibrosis during their general training, and even those who are lucky enough to have a placement with a CF team are only there for short periods of time and are often expected to undertake other duties alongside the CF team role. The fellowship offers complete focus on all aspects of CF care with the opportunity to experience detailed training in clinical care as well as leading on research projects and training in management and linking in with the broader CF clinical community.
How has the care that people with CF receive changed since the start of your career?
There are continual improvements in how we deliver care and so I guess things are different from when I first started. The development of the new CFTR modulator drugs must be one of the biggest breakthroughs and as a result this is a really exciting time to be working in the field of cystic fibrosis. There are changes in how we deliver care as well, which is also exciting. For example, the use of healthcare technology, the upskilling of multidisciplinary teams and a focus on delivering more care away from the hospital which is something that we have particularly focused on at King's.
What do you think is the biggest issue facing people with cystic fibrosis?
I think the people who can tell us what the biggest issues are facing people with CF currently are the people living with CF, and I think it's absolutely critical that we understand these issues and work together to try and address them. Clearly gaining access to CFTR modulators is one of the biggest challenges that we face currently in this country and I know clinical teams absolutely share this frustration.
Is there anything different or unique about the relationship people with CF have with their clinical teams?
From my perspective it is a great privilege to be able to build relationships with the people that we look after over a long period of time. What we want to be able to provide as clinical teams is truly holistic care that meets the needs of the individual and I think we have a unique opportunity to work together in partnership as clinical teams with the Cystic Fibrosis Trust and with the people that we look after to deliver this.
Donate today to support work like our Clinical Training Fellowship programme, and find out what else we're doing this CF Week.