How we're improving access to CF social workers
The role of a CF social worker
In 2019, the Trust did a piece of work to identify where the CF community felt they most needed our support. Other than health, 45% of respondents said work or education was a key area impacted by living with cystic fibrosis. We also found that a lot of people wanted more support in managing worries about the future, as well as practical guidance on finances, including benefits advice.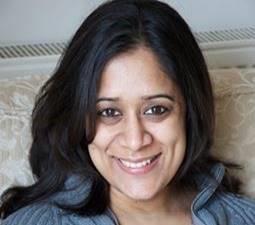 A key source of support in this area is having access to a qualified social worker, with in-depth experience and understanding of CF and its impact on people and their families. "A CF social worker delivers a service by assessing their patient's emergency complex needs and supporting their rights, strengths and quality of life," explains Suja Chandran, Senior Social Worker at Kings College Hospital. "We assess the impact of health inequality and social determinants of health by way of promoting empowerment and potential enhancing outcomes like education, employment, training and social integration.
"We work directly with people with lived experiences of CF and their families, as well as their social networks. This often means several telephone calls, face-to-face and virtual meetings, emails, letters, reports and, when needed, intensive crisis support and attending numerous multiagency meetings."
Accessing support and reaching those in need
Social workers' role in helping protect vulnerable people and manage lives in crisis is well-understood, but their ability to help plan for the future and access all available support is perhaps less known. Social workers can also help you understand the support available around employment, including in-work benefits and understanding Disability Living Allowance (DLA) and Personal Independent Payment (PIP) processes. 
Sangeeta, our Welfare and Rights Advisor, works very closely with CF social workers, supporting them with the technical aspects of benefits and providing training. "Working together on a benefits or rights-related matter can really help to achieve a positive outcome, as very often the social worker will know the patient well, have access to their medical information and understand their individual circumstances as well," she says. 
"Social workers work on the frontline and are key in how we work to alleviate inequality in our society. They help me to reach as many people with CF as possible, to ensure they can access the benefits advice and support they need."
Identifying a gap in support
Having a specialist social worker in your CF multi-disciplinary team can be life changing; however, not everyone affected by CF has access to one. In a survey of UK CF centres, the Trust's Quality Improvement (QI) team found that just 34% of CF centres surveyed have access to a CF social worker, with sites reporting long-term difficulties filling vacancies. 
This survey, known as the Staffing Tool, enables centres to enter their staffing levels within different CF professional groups. This helps centres monitor their resources against a UK-wide average. The initiative was designed to help discussion about the resourcing of CF services, especially during a period of change in the CF landscape, and is one of three key projects the QI team is leading to improve the quality of care for people with cystic fibrosis.
Suja adds, "There is an urgency for CF social worker recruitment across all CF centres in the UK. The pandemic-related lockdowns have come about after a decade of austerity and disinvestment in addressing social determinants of health. This has also meant that people with CF living in social deprivation were significantly more impacted, requiring specific support from CF social workers."
Our commitment to care
To better understand variability in access to CF social workers in CF centres, we facilitated a meeting between the UK Cystic Fibrosis Medical Association (UKCFMA) and the co-chairs of the UK CF psychosocial group in December last year. Participants agreed that the role of social workers can often be misunderstood, and that the benefits to a full assessment from a specialist CF worker is particularly valuable in supporting people living with cystic fibrosis. 
From the meeting, we committed to promoting the valuable work of CF social workers in supporting the CF community by releasing new psychosocial guidelines later this year. This is a joint guideline with the 'UK Psychosocial Professionals in CF' group, which comprises social workers and psychologists attached to CF teams. This is the first time we have published a consensus document on psychosocial care and it will establish best practice in social work provision for people with CF. The guidelines will also support social workers working with infants, children, young people and adults with CF in the UK. 
We will also be helping develop a business case template for the recruitment of CF social workers in UK CF centres. This will provide an important case for the benefits and impact of employing CF social workers within the team that has the potential to create real change within hospitals.
Suja, who is supporting the business case template and co-chairing the psychosocial guidelines with psychologist Helen Oxley, says, "Cystic fibrosis social workers have worked with people with CF and their families for over a decade and, although there is a significant body of experiential knowledge, this is the first time CF social worker consensus guidelines are getting developed."
The CF social worker professional standards, knowledge, skills, outcomes and recommendations detailed in the guidelines will support CF social workers and their teams' understanding of the specialist role, along with support for business case hospitals seeking to recruit CF social workers. I am certain the guidelines will promote pertinent dialogue with CF centres on embedding social work as part of their CF multidisciplinary team.


Suja Chandran, Senior Social Worker at Kings College Hospital
Visit the Quality Improvement webpage to find out more about the work we are doing to support CF centres across the UK and improve the quality of the care for people with cystic fibrosis.