Lucy's virtual visit to London-based SRC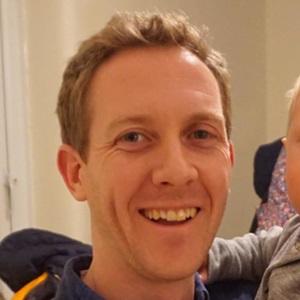 Tell us a bit about your role.
I am both a clinician caring for children with CF as a CF Fellow at the Royal Brompton Hospital, and a researcher in CF microbiology as a PhD student at the National Heart & Lung Institute (NHLI), Imperial College London.
I've had a long-standing interest in CF, ever since early paediatric training, which increased during my subspecialty respiratory training and subsequently led to my appointment as the CF Fellow whilst completing my PhD at the NHLI.
My PhD research was completed within the Trust-funded Pseudomonas SRC, under the supervision of Professor Jane Davies.
What is the focus of your research?
Within Prof Jane Davies' SRC (investigating a Personalised Approach to Pseudomonas aeruginosa) there is an active focus on more effective treatment of Pseudomonal airway infections, both through earlier diagnosis and more effective treatments. This may involve existing therapies used in a different way, or new therapies that may work alone or in combination with antibiotics, such as anti-microbial peptides.
Antimicrobial resistance is one of the biggest threats facing the global population at the moment, and this will be no more strongly felt than by the CF community. As CF outcomes remain tied to the management of infections, the importance of having effective antibiotics remains central. It is established that bacterial and fungal communities interact, and that this may affect antibiotic efficacy. Having a better understanding of these interactions may be just as important for treatments going forwards. The focus of my research has been studying the interaction of the most common bacterial and fungal airway infections in CF airways – Pseudomonas and Aspergillus – with the ultimate goal of trying to establish better treatments.
In addition to this, our group has also been actively involved in new CFTR modulator trials (including triple-therapy) and finding more sensitive ways to measure lung health in children.
What areas of your work in CF are you most passionate about?
I am most passionate about CF microbiology – in particular bacterial and fungal co-infections – as well as the changing microbiology landscape in the era of CFTR modulator therapies.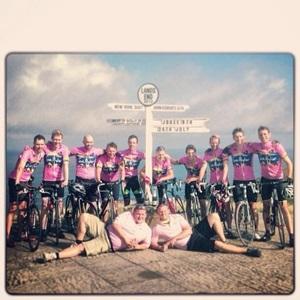 And you're a cyclist too?
I am! I have been cycling from a very young age, and spent much of my teen years on a mountain bike. Over time I have transitioned to road cycling in a very much non-competitive way! My most recent cycling event was the completion of a cycling relay with a group of friends from John O'Groats to Land's End. As a team, we cycled in groups of three in a continuous day/night relay for 76 hours, which was certainly an experience!
'Ride for Research' will help to fund groundbreaking research, so that everyone with CF can live a life unlimited by the condition. What do you envision this to look like?
To me, a life unlimited means that a person with CF should not be limited from achieving any ambitions that they may have for their own life. Effective CFTR modulators are likely to be the first step along this road, but they are unlikely to work for everyone. We should not forget people with established disease who continue to rely on advances in care relating to all fields, including treating chest infections as well as we can.
The money and support of the Trust into research such as the Pseudomonas SRC at Imperial College London are invaluable to furthering established research into CF infections, and to fostering new collaborations and projects that will hopefully translate into improved CF care.
Interested by what you've read? There's still a few weeks left to sign up to Ride for Research and help to fund groundbreaking research like that of Dr Dom Hughes. Sign up, choose between 14, 41 or unlimited miles, and go the distance for people with cystic fibrosis!