Padraic's 52 half marathon run-up to the big day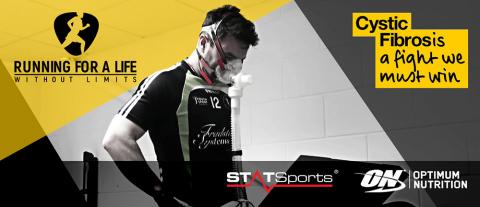 Most people prepare for their wedding day by hitting the gym, but Trust-supporter Padraic has been taking this one step further by running a half marathon a week in the year leading up to his wedding this April to fiancé Niamh Heron, who has cystic fibrosis (CF).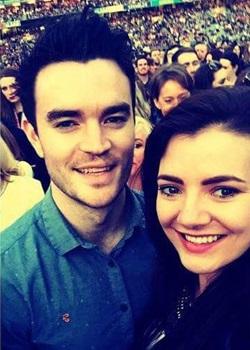 Out of breath
If a half marathon a week wasn't impressive enough, Padraic has been completing his challenge while wearing an elevation training mask, which are used by hikers and runners to help simulate training at altitude and increase performance when they are removed. But Padraic will be using the mask to get "a small idea of what it might be like to run with cystic fibrosis". After his first run, Padraic said that he was most aware that he could remove the mask once he was finished, "something CF sufferers are unable to do."
Padraic, who is from Country Tyrone in Northern Ireland, is so far almost three quarters of the way through his half marathon challenge, but after getting an injury at week seven he has had to complete the rest of his marathons on a rowing machine, still using his elevation training mask to limit his breathing.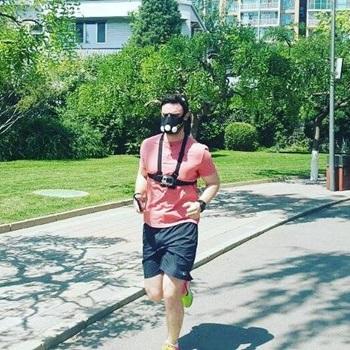 Giving back 
Padraic has raised over £1,400 so far, beating his £1,000 target.
He said: "Niamh's illness doesn't define who she is. However, seeing the amount of treatments, medications and physiotherapy she has to complete on a daily basis to maintain general health and prevent infection is eye opening.
"Personally, I want to help give something back for all the research and development that has gone into making life more manageable for those who suffer from the disease. Using the elevation training mask, although not a true reflection, will give me some idea of what it is like to have that shortness of breath."
Padraic has also created a 'CF rap' to raise awareness of his challenge and raise funds for the Cystic Fibrosis Trust. Watch it here:
Did you know that last year, Team CF raised over £4.3 million through events and community fundraising alone? That's enough to fund five ground-breaking Strategic Research Centres. If you've been inspired by Padraic's story, find out how you can run, walk, cycle or even skydive for the Trust in our Resolutions campaign!