Survival statistics - what if I'm already 30?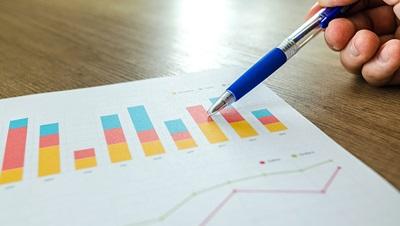 The research project, published in the Journal of Cystic Fibrosis by Dr Ruth Keogh, of the London School of Hygiene and Tropical Medicine, means that people living with CF and their carers can have meaningful, personalised discussions about life expectancy, and will help health commissioners plan more effectively to meet the needs of older adults with the condition.
Thanks to the UK CF Registry data, Dr Keogh was able to model data from 2006 to 2015 to estimate 'survival curves' from birth, and also based on people reaching older ages. The survival information is provided by sex, for people with one, two or no copies of the F508del mutation of the CF gene (the most common genotype), and taking into account age of diagnosis.
Dr Keogh also looked at improvements in survival over recent years and used this to estimate how survival could improve further in the future.
If you don't want to know the results, look away now…
The new research shows that half of those living with the condition today aged 30 and above can expect to survive into at least their 50s. Furthermore, half of all babies born with CF today are expected to live into at least their mid-40s. and considerably beyond if survival rates continue to improve as they have in recent years.
Median survival* ages for people with one or two copies of F508del, diagnosed at birth, were 46 years for males and 41 for females. This represents around 95% of the UK CF population. For those with two copies of F508del (around 40-50% of that group), the median survival age for those who live to age 30 rises to 52 for men and 49 for females.
The research also found an estimated two per cent drop in mortality rates each year between 2006–-15; if this continues in the future the median survival ages for babies born with CF would continue to improve. For example, if this trend continues, half of babies born now with two copies of the F508del mutation would be expected to live to 65 (for men) or 56 (for women).
In Issue 2 of CF Life, Dr Keogh discussed her research exploring how people with CF felt about finding out about their life expectancy and other health outcomes. 
Dr Keogh said at the time: "Most people who hadn't asked for this type of information said they would probably like to have it in future, and many of those that had said it helped them plan their lives – managing their health and psychological aspects of their condition."
What this means for you
Dr Keogh, who is supported by a Medical Research Council Fellowship and whose work in this area led to her joining the Cystic Fibrosis Trust-funded Data Strategic Research Centre, said: "I hope that the CF community will find these results useful. The UK CF Registry is a really important resource for learning more about survival for people with this condition. We are doing further work to provide more individualised information about survival, using the detailed measurements and information that is recorded in the Registry"
Professor Di Bilton, who encouraged Dr Keogh to follow this line of research and is an author on the paper, said: "It is great news for patients that we can use these new statistical methods to aim to individualise discussions about life expectancy and also discuss with commissioners the need for ensuring care for older adults."
Rebecca Cosgriff, Registry Lead at the Cystic Fibrosis Trust, said: "The Registry is a vital research resource, made possible by the support of people with cystic fibrosis. We're delighted that Ruth and her team are using Registry data to create meaningful information that is useful to people with CF and clinical teams, alike."
*Say what?
Not sure about predicted survival rates? Here's Susan Charman, Registry Senior Statistician, to explain.