"There's no such thing as a 'typical' day in our house": Lian's story
I have been living as a parent of a child with CF for almost eight years now and our routine has varied greatly over that time. There is no such thing as a 'typical' day in our house—it's always full of madness, but in the best possible way.
I have two children: Emma, ten, and Henry, seven.
The morning rush
Henry has CF, so we get up each morning, and I sort the medication he needs to have with breakfast: vitamins, Creon®, calcium, and 1/8 of a Kaftrio tablet; Henry is on a reduced dose of Kaftrio due to his liver not reacting well to it at times - this is something that is monitored by his team at Sheffield Children's Hospital and changes as and when it needs to.
We have breakfast (extra fat for Henry) and get ready for school. Then comes the fun part: physio!
Henry has both an Acapella and Aerobika, which I try to alternate, one in the morning and one at night. This is generally the last thing he wants to do in the morning, so it can sometimes be a battle, but we always get there in the end.
Next up, nebs! Henry nebulises DNase every morning to help loosen the mucus in his lungs. After this, it's teeth brushed, faces washed and off to school for the kids.
I am lucky enough to work from home and have an incredibly supportive employer and team. I log onto my computer while the kids are getting ready for school, check my emails and write my to-do list for the day.
Back from school
After the school run, I grab a quick coffee and start work. Depending on the day, I will either run out quickly to pick the kids up at 3:15 pm and continue working or work through until about 5 pm.
After work, it's teatime. I'll make something to eat (high fat, high protein for Henry), and then, depending on the night, it can be time for a sports club or homework.
Henry and Emma kickbox and swim, so evenings and part of the weekends are often taken up by practice.
Back home, it's time for baths, more physio, Henry's evening dose of ivacaftor and then my favourite part of the day, snuggling up in my bed with both children to read whatever book we have going on.
Once they are settled, it's back downstairs to wash and sterilise physio equipment, sort packed lunches, fill in reading diaries and finally sit down!
It's hectic, but I wouldn't have it any other way.
---
Cystic fibrosis (CF) is a genetic condition which causes sticky mucus to build up in the lungs and digestive system. Over 10,800 people in the UK are living with cystic fibrosis (CF), but the condition is still widely misunderstood.
Cystic fibrosis is an invisible condition, you can't see what it does to the body. But it's not invisible to the thousands of people whose lives are dominated by it every single day.
You'll never see the hours of coughing, the mountain of pills or the trips to the hospital. You'll just see a person with an invisible condition, trying to live a life unlimited.
The challenge of living with CF is invisible. Except to the ones who live it.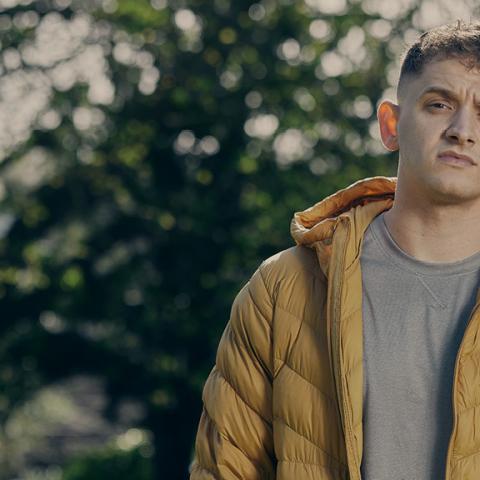 Share your #CFTruths
Help others understand what it's like living with an invisible condition. Remember to tag us @cftrustuk and use the hashtag #CFTruths to join the conversation.