Time to talk about genome editing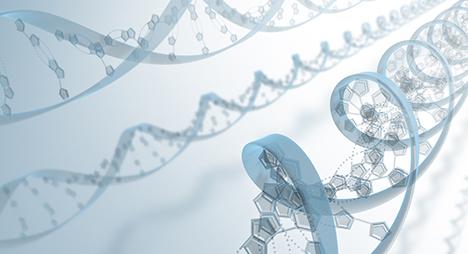 As one of the UK's most common genetic conditions, the conversation around genome editing often turns to cystic fibrosis (CF). Our submission to this inquiry will go towards to a report and recommendations for the Government. We are submitting to ensure the interests of the CF community are at the heart of this vital debate and to raise awareness of the research we are doing in this area. Find out more about gene therapy and gene editing.
What is genome editing? Is it different from gene therapy? 
Professor Stephen Hart, Lead Principle Investigator of our Gene Editing Strategic Research Centre, gave a simple explanation for the last edition of our CF Life magazine. He explained, "Cystic fibrosis is caused when both copies of the CF gene are damaged by changes to the order of the DNA 'letters' that make up the gene. In gene therapy we try to add in extra correct copy of the CF gene to replace the damaged copies; with gene editing we are trying to actually correct the person's own CF gene by repairing the order of the DNA 'letters' inside their cells."
A major step forward
Genome editing has the potential to go beyond precision medicines, like Kalydeco and Orkambi, which are the most advanced medicines for CF currently in existence and use small molecules to improve the cell's ability to move salt and water across the membrane. 
We believe genome editing should be fully explored and we are asking the Government in our submission to support this work with financial investment and the creation of a research environment that will enable the effective development and safe use of these treatments. 
Professor Hart also explained that although medical advances are often presented to the public as sudden breakthroughs, the development of treatments like genome editing, Kalydeco and Orkambi are the result of many years of painstaking research by scientists in laboratories around the world.
"It would not have been possible without funding from the Cystic Fibrosis Trust and other charities and government organisations, and that continued support is essential to maintain this progress." 
Putting our money where our mouth is
Our genome editing Strategic Research Centre, run by Professor Hart, is a £718,000 investment into this ground breaking field. He said: "From this project we hope to understand how best to use and deliver genome editing to develop therapies for all patients. If it all goes well, we hope it could lead to the development of a number of new treatments for cystic fibrosis."
We fund a number of other projects investigating how genome editing and gene therapy may benefit people with CF, and we plan to keep on investing in this area in the future.
Safety
Although there has been much progress in preventing unwanted, off-target genetic edits, safety remains a serious concern. The research we are funding into CF will contribute to the knowledge in this area. This technology needs to be subject to the same checks and balances and vigorous safety tests as other medicines before it can be used as a treatment. We urge the Government to ensure a strong focus on the issue.
Ethics
The technologies in question do not pass any DNA changes on to future generations. However, other types of these technologies do have the potential to pass changes on. Many people raise concerns that they could be inappropriately used in the future, and some are concerned that genome editing could be used for non-therapeutic purposes, for example, to improve athletic performance or physical appearance. We are therefore urging the Government to ensure that it develops ethical rules and guidelines that keep up with the development of the technology itself.
We need your help!
Of course, none of this work would be possible without your dedicated support. Sign up to make a regular donation and help us create a life unlimited by cystic fibrosis!