Trust and CF Canada form perfect partnership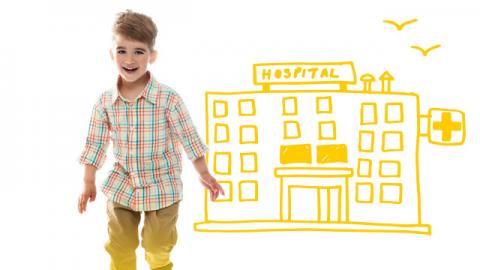 The partnership between two of the largest cystic fibrosis (CF) charities in the world on the paediatric feasibility study for the Trust's SmartCareCF programme (see below) will be the charities' first collaboration together.
The study will examine the possibility of remote home monitoring for children with CF, and is being led by researchers from Imperial College London. This promising opportunity will combine resources and expertise from both organisations.
CLIMB-CF
The CLIMB-CF study hopes to identify practical forms of home monitoring in children and investigate how they might benefit CF treatment. Young people and their families will be asked to monitor their CF at home for six months while continuing their normal clinical appointments, and will be provided with several pieces of equipment to help them monitor their health. Each participant will be given a mobile phone with an app to record their health information, including lung function, activity, heart rate and oxygen levels. The app was designed with the help of the Trust's Youth Advisory Group.
The Royal Brompton Hospital in London is coordinating this multi-centre study in the UK and began recruiting in January 2017. A number of hospitals across the UK will be joining the study over the next few months – find out more about which hospitals are taking part. CF Canada will be rolling out CLIMB-CF to two CF clinics in Canada, extending the reach of the study across the Atlantic.
Great potential
Dr Keith Brownlee, Director of Impact at the Trust, said "We are thrilled to announce our collaboration with Cystic Fibrosis Canada on this potentially life-changing study. The Trust is committed to working across the UK and internationally on projects that can help to benefit the lives of people with CF and their families in every way possible, and this partnership presents a fantastic opportunity to continue the work of SmartCareCF and work side by side with a national CF charity."
Joanna Valsamis, Chief Research, Advocacy and Healthcare Officer at CF Canada, said: "By encouraging children with CF to become more involved in their care, this valuable study has the potential to improve patient outcomes. We are excited, along with the clinics and patients in Canada who are participating, to be working with our colleagues in the UK on this initiative."
SmartCareCF
SmartCareCF was established to investigate the use of technology in simplifying communication, streamlining care and giving people with CF greater control over their health. The programme is working with people with CF, their families and clinical teams to identify and test technologies and analyse the results of their use.
Donate to the Cystic Fibrosis Trust today to support research like the SmartCareCF programme.