Youth Advisory Group

We are a group of young people aged 14-25 who are living with CF, or close to someone living with cystic fibrosis. On paper, YAG is a way for young people to influence work at the Trust and make sure that the voices of young people with CF are heard. In practice, it's that and loads more! We chat, share, laugh and cough our way through our monthly online hangouts, and meeting amazing people along the way.
As a member of YAG, you could:
Influence work at the Trust
Make sure the voice of young people with CF are heard
Lead your own projects
Meeting amazing people
Make a change!
We're always looking for new people to join us, so if you're 14-25 years old and would like to get involved, drop us an email at cfyouth@cysticfibrosis.org.uk.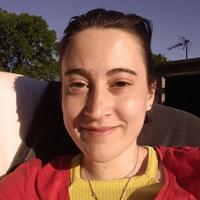 "What I love about YAG is that we all get to use our own talents and interests to develop things semi-independently, as well as doing amazing group. I can make a difference to the lives of people living with with cystic fibrosis. We make sure the voices of young people with CF are heard and make lasting friendships along the way." - Jade, YAG member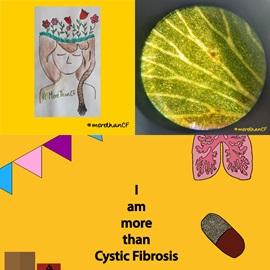 What have YAG been up to?
#MorethanCF
YAG's last project #MorethanCF (on the Trust's youth Instagram page @cftrustyouth) was all about bringing young people in the CF community together, to celebrate their incredible skills and talents and show everyone that people with CF are so much more than their condition. We had such an great response and celebrated so many wonderful achievements from some amazingly talented young people!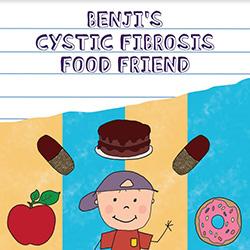 Benji's Cystic Fibrosis Food Friend 
YAG member Nicola created 'Benji's Cystic Fibrosis Food Friend' as part of her master's degree in publishing. Nicola says, "As a child, I wasn't particularly good at remembering to take my enzymes and I didn't truly appreciate exactly why I had to take tablets every single time I ate something.
"I thought this project would be a great way to explain to children with cystic fibrosis about the dietary requirements of the illness."
'Benji's Cystic Fibrosis Food Friend' is designed as if it were made by eight-year-old Benji and aims to educate children with CF about the reasons they must take their enzymes but in a simple, fun and illustrative way. Nicola says, "I hope Benji's story can help children with CF and their parents start conversations about such an important part of living with the condition."
Benji's Cystic Fibrosis Food Friend was reviewed by a CF dietitian.
Building Brighter Futures
Find out more about our programme of talks, Q&As and workshops for 10-18 year olds with cystic fibrosis.
Festival fever
Download our festival planning information PDF - it's full of loads of great tips for making sure you have the best time possible, a useful packing checklist and a medical information template.
My friend has CF
Check out our 'My friend has CF' page, where young people can find out more about the condition and how they can support their friends or people in their class who might have it.