Using artificial intelligence to follow and predict cystic fibrosis symptoms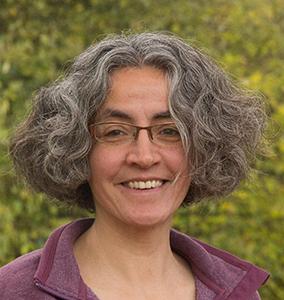 This week there has been lots of emphasis on artificial intelligence (AI) in the media, from the Channel 4 series of TV programmes on AI to the emphasis on AI in the Government's Industrial Strategy published on Monday. 
We're currently investing over £100,000 on two research projects working with experts in this emerging field to spot patterns in the symptoms of people with cystic fibrosis (CF). These patterns might help to predict when someone is likely to have a lung exacerbation, or predict the ebb and flow of their cystic fibrosis. One research project is at the prestigious Turing Institute of Data Science, housed within the British Library, and the other is based at Cambridge University in collaboration with Microsoft Research.
Re-analysing registry data
In a study that began this summer at the Alan Turing Institute Professor Mihaela van den Schaar and colleagues are using artificial intelligence (also known as machine learning) to look at the patterns of symptoms that people with CF experience, and to generate 'risk scores', eg the risk of developing complications. 
Using AI techniques means that researchers don't have to choose or 'second guess' which factors might contribute to the risk score ahead of the analysis, the computer will work all this out for them. 
The numbers to analyse are huge! Data from a typical CF annual review will record 250 different things about a person with CF; in 2016, data from 9,695 people was entered into the CF Registry. A total of over 2 million anonymised data points were collected for one year. Definitely time to bring in some computer equations (known as algorithms) to take the strain – and huge amounts of space to store the answers! It requires 'petabytes' of space – if you had a petabyte of music stored on your iPod, it would last 2,000 years of continuously playing before you ran out of songs! 
Collecting daily data
Using SmartCare technology, Cambridge-based Professor Floto is monitoring people with CF on a daily basis to develop ways of predicting and eventually better managing lung exacerbations. 
In the preliminary study, adults with CF recorded data, including information connected to their lung function (FEV1 and oxygen saturation), their physical activity (by measuring the number of steps per day) and their weight. That's at least four things to record every day! For every participant, this would generate approximately 720 measurements over six months. In the pilot study, Prof Floto asked around 15 people with CF to collect this information. This created 10,800 data points from what sounds like a very simple monitoring system! 
All this data was fed into a computer to do some number crunching – to create a model to look at how the pattern of measurements collected related to whether or when someone has a lung exacerbation. 
Ultimately Prof Floto and colleagues are aiming to develop a software that can be used to predict when lung exacerbations might happen and take steps to reduce the number. This would offer both reassurance and an 'early warning system' for people with cystic fibrosis.
Help us to continue to support vital cystic fibrosis research for years to come by setting up a regular donation today.