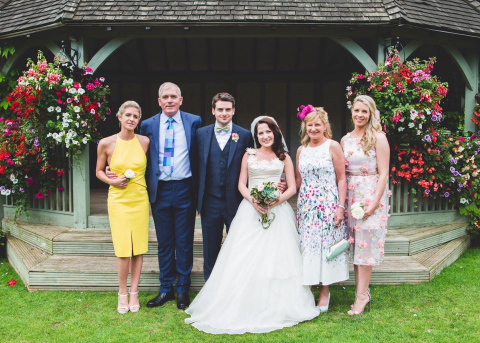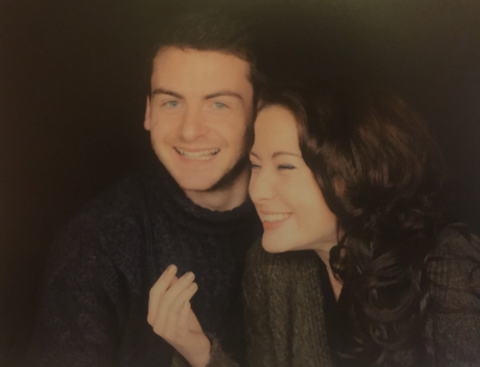 Early introduction
Growing up in Ireland meant that I was likely to encounter someone with cystic fibrosis (CF) from an early age given that it has one of the highest (if not the highest) incidence of CF in the world. Sure enough, in primary school I met Cormac – full of enthusiasm, a big football fan and an even bigger Manchester United fan, so we got along famously. Being nine years of age, I only knew that the teacher had to help Cormac sometimes with medication, he had cool looking stuff that went in his yoghurt and he would often need more breaks during PE He would also have long stays in hospital, so without being told much, we knew that he wasn't particularly well. Cormac died aged 10, which sent tremors of sadness, not just through the school, but the whole community. He loved getting stuck in to new challenges and experiences, which was something we all admired at such an early age. 
Fast forward a decade and I am in university studying Biological and Chemical Sciences, where we learn about the science of CF as an inherited genetic condition. However, a text book could never truly explain what I have learned over the last seven years.
Holiday romance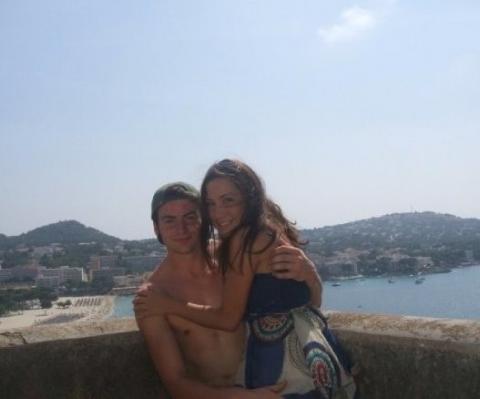 Bianca and I met on holidays and while the holiday ended, the romance didn't! She told me about her CF on the first night we met, probably expecting to have to explain it in detail. Luckily, by my reply: "Really, but you're so full of life" – she knew I must know enough. On reflection, I can imagine how difficult this must be for those with CF – "when do I mention it?", "how do I bring it up?", etc. 
She really was full of life. With her Britney Spears dance routines learned to a T it was like having a little part of Vegas on the holiday. We both value humour and the importance of not taking life too seriously.
A few too many late nights with a group of Irish guys eventually took its toll on Bianca. On the last night of the holiday, she had to spend most of the time in her room. I was glad to be able to skip part of the night and just let her rest in my arms. It was a sign of things to come and I was perfectly happy there.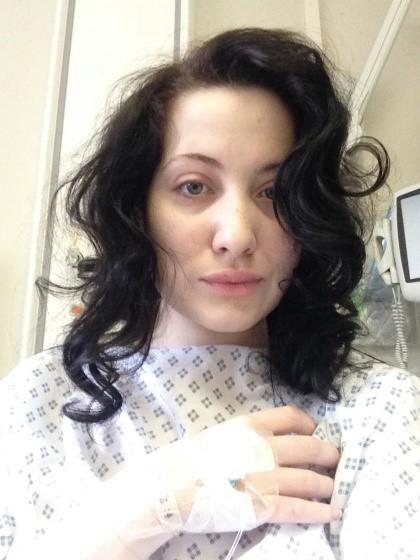 Tackling challenges head on
Some might think that being in a relationship with someone with CF must be challenging. From my experience, that is not necessarily the case. All relationships come with their challenges. Life in itself can present unforeseen events that force people to make very difficult decisions, so it becomes more about a person's outlook. 
 
Let's be honest, falling in love with someone who has been given a certain life expectancy is tough, very tough. That is the initial challenge to overcome. I think you need to be 100% sure that you are mentally strong, not just for you, but for your loved one too. My outlook? I would much rather spend half a lifetime with someone I truly love than to spend a full life with anybody. 
Touch wood (luckily working on a wooden table); Bianca has been relatively healthy since our journey began. This in itself can be problematic. There is a perception within society that someone must look disabled to have a disability. I am hoping to see some changes in the near future regarding this, if not, I will happily have a full-scale public debate with a less informed person as to why I parked in the disabled spot.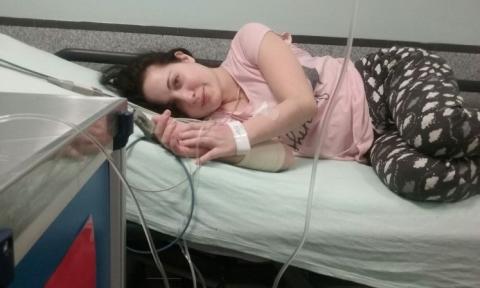 Initially, this was a blessing in disguise, as I found out that I am a total wimp when it comes to hospital appointments. Bianca's CF team are fantastic, so I am glad I can provide some comedic value to their day as I suddenly need to get to the water cooler at the exact moment Bianca is having her blood taken (clearly not as subtly as I thought). Perhaps, the weak knees and pale face were a giveaway. Thankfully, I am much better nowadays. 
It is always difficult to watch the ones you love in any sort of pain. Cystic fibrosis can cause many complications. Bianca has had a reoccurrence of nasal polyps, only solved by surgery. In the last year, she suffered from three kidney stones in each kidney. The hospital will remain unnamed but Bianca was unknowingly let home to recover with an infection! This infection led to sepsis and but for her knowing her own body so well this could have led to organ failure. A couple of years into our relationship, Bianca was diagnosed with CF-related diabetes; one more thing that she would have to manage. These health setbacks can often take the wind out of our sails, but it is only temporary. Bianca's attitude is always to just get on with things and so that transfers on to me which helps us both to get on with life. 
Yes, indeed, there can be challenges to the relationship. Although, there are far more benefits. Being around someone who is so incredibly brave through everything that comes her way has had a major impact on me. All those everyday life concerns (late for work, three-week flu, bad day at the office) become so insignificant. It is quite comforting in a way. I listen to people list off all their problems and I can't help but think that they are nice problems to have. Bianca's attitude to her own life has given me a much larger appreciation of living for the day. It is so important to appreciate what we have right now and the moments we share. It is the type of attitude needed to push oneself and take on challenges too. Trying and failing is not failing, not trying is failing. It is very reassuring that I would have Bianca's full support in taking on any challenge in my life, as she knows what it means. 
Another major benefit is the online and wider CF community. Obviously, the risk of cross-infection that keeps people apart is not ideal, but at least there is a platform where we can all share ideas, thoughts and concerns. It's a bedrock of support to all those sharing similar experiences and creates a real family feel. Recently, we have found some physio tips on YouTube that seem to be working really well in getting up those pesky, wormy plugs.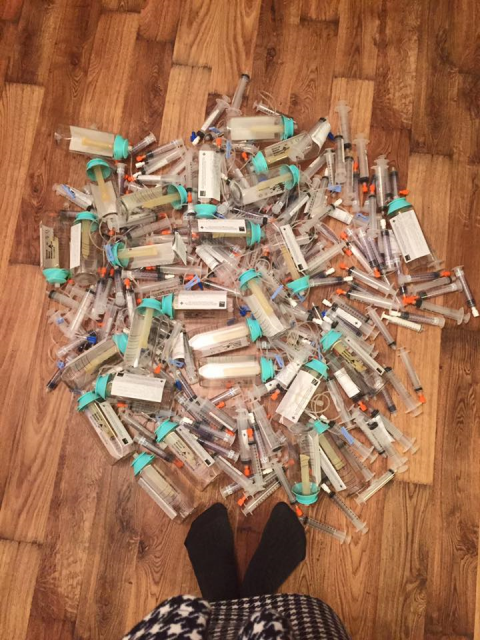 This is part of a somewhat daily routine for me as Bianca will often need help in getting some proper physio done. As well as this, if she is on a course of IVs at home then I will get up early to allow the meds to warm up ever so slightly so it is not too uncomfortable going through her. Usually, she barely wakes up during this so she can go back to sleep for a few more hours. If she has a particularly bad night coughing then there is a good chance I will be awake too which can cause me to have a few tired days at work. I am fortunate to be working in an organisation that aims to improve health, so my colleagues understand. 
 
Sometimes, we are unable to be around friends or family members if they are poorly. There is no point in taking silly risks with Bianca's health and that means not being around the slightest of coughs. Speaking of coughs, it can come in handy if you need some extra seats on a train as many assume she is contagious! 
This also means no waiting in the same waiting room as everyone else at the GP or any hospital. This tends to be a battle that myself and Bianca's mum have every time. Don't get me started on blood taking and veins. Why most nurses seem hell bent on ignoring Bianca's pleas to use certain veins and then they struggle and cause so much discomfort… I don't know how she does it. I would have had a few lawsuits against me by now.
Getting serious
Most family and friends on both sides thought it was a holiday romance and just that. However, by the way I was talking about Bianca, it was evident that this was something much, much, more. Hence, the time came for a talk that is probably inevitable. I can remember my Dad asking questions that are reasonable given the circumstances: "are you sure you are able for this?" and "is this definitely what you want?".
As parents, I think their main priority is protecting their children from anything that is, and potentially, painful. So I can imagine there is a natural uneasiness when your son or daughter comes home one day and says: "I have met the woman/man of my dreams… by the way, she/he has a terminal illness." I feel incredibly lucky to have understanding parents, who at no stage tried to deter me from jumping in to this relationship and if they were uneasy, never showed it to me. I stand by what I have always said: "Why should someone born with a certain condition, be denied the opportunity of being loved?"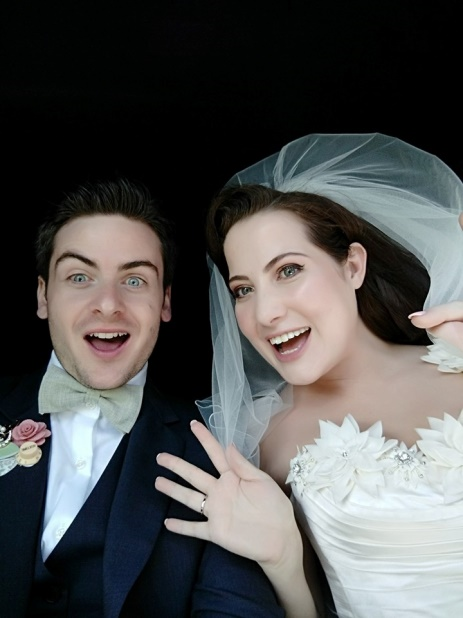 On July 11th 2016 (*checks date to avoid a lifetime in the doghouse*), Bianca and I tied the knot in a beautiful ceremony in Cooling Castle Barn. It was beyond any expectation I had and easily the best day of my life. We were surrounded by everyone who has been so supportive to us over the years and we are grateful to those who made the day so special. It was important for me not to wait too long to get married as I wanted Bianca to have the chance to walk (with her pops) down the aisle and feel as beautiful as she looked. As you can tell from the pictures, I am one lucky man (maybe the Irish are luckier than I thought). 
A CF superstar
Bianca as an individual (regardless of her condition), has achieved far more than most people could even dream of. Her parents were warned that she may not live beyond 10 years of age. However, Bianca had appeared in Sleepy Hollow with dreamboat Johnny Depp by this age and was in an award winning short-film called "The Design on the Wrapper" next. This was not her first love though, her real passion was singing. This incredible voice has led to Bianca singing in front of Prince William and performing at the Cystic Fibrosis Trust's 50 year anniversary, along with many more prestigious events and TV shows.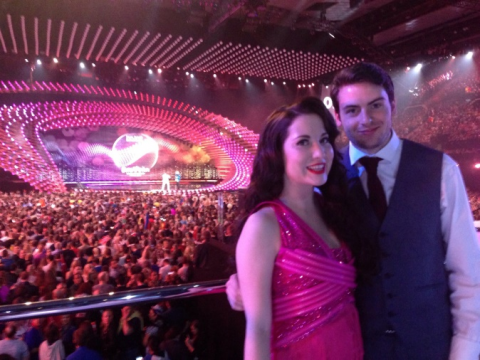 However, Bianca representing her country in the Eurovision is an absolute testament to her and how she approached her life with CF, fearless. The viewing figures of 200 million would be enough for me to go into hiding until it all passed by. In that moment, Bianca epitomised a success story. Every time I feel like I could not be more proud of her, she finds a way of outdoing herself. She is a constant source of inspiration for all of us, in particular those with CF, who have a talent and a dream, no matter how big or small that dream may be. 
 
While this should be something she looks back on with a huge sense of pride, the level of online and media abuse both she and her singing partner received during the experience has left the whole thing bittersweet. 
I don't think either of us was ready to deal with what was to come, but I continue to offer as much support as possible to restore her confidence in herself. Singing wasn't just a source of fun and release for Bianca, it was also an incredible lung work-out. It was no surprise that within the last year that Bianca's lung function dropped to an all-time low, but thankfully, that was back up recently (maybe that Christina Aguilera voice trainer DVD did the trick).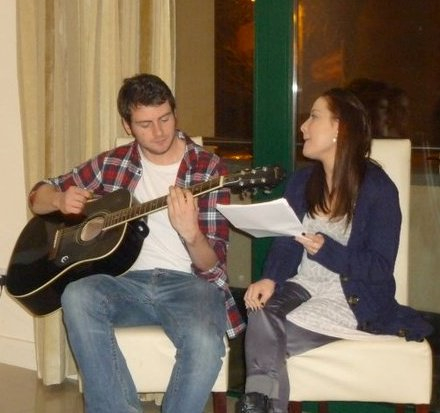 Looking forward
So what does the future hold? We are both at a stage of our lives where the subject of babies comes up often. I think we would both like a family in the future. I know for a fact that Bianca would make a wonderful and dedicated mum. This will likely bring a whole new set of challenges, but we are ready to face them together, as a team. 
For a different perspective, take a look at our Valentine's Day blog by Nicola, whose husband has cystic fibrosis. Our Valentine's Day blogs were inspired by Alice Peterson's new book 'A Song for Tomorrow', which explores the life and love of Alice Martineau, who had cystic fibrosis.