Wintertime and cystic fibrosis
Get outdoors
I've been mostly successful at getting out for a walk every day with my mum while we were shielding. If my lungs are being grumpy, I get my husband to drive us somewhere pretty where we can sit and enjoy nature – particularly important, as we live in a block of flats.
For some reason I've never been able to fathom the running 'thing'. You are more likely to see me kicking up leaves than sprinting through the park!
Stay warm and dry
I love being wrapped up in my hat, scarf, gloves and a big winter coat. Having some waterproofs and heat pads about your person isn't a bad shout either.
Of course, this year is also about coordinating my mask with the rest of my outfit too! Masks also have the added benefit of keeping your mouth and nose warm, especially around this time of year, as well as hiding my mask-acne. Wait… are masks the 2020 version of the '80s balaclava?!
Winter is all about being cosy inside too. I am really fond of having a hot water bottle (or a willing cat) on me, wrapped under a blanket and heat pads for any painful joints. Hot chocolate and fairy lights make me feel extra cosy. I guess you could light some candles too, if they don't make you cough.
Think outside the box when it comes to exercise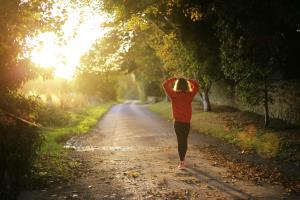 It's not easy to get outdoors for exercise, now the nights are getting longer, and you might not be able to get to the gym. There are lots of options for those energetic days – fitness apps, online videos and classes, or home exercise equipment (once I've moved all the clothes I've piled on top of my exercise bike!).
I like to mix things up so I don't get bored, and my CF team helped me to come up with an exercise plan for all occasions. For days where even getting out of bed is an effort, I try something like Tai Chi which I can do while seated. Making sure you are moving around, even just a tiny bit, means the bowels won't get too lazy either.
Brush up on your hobbies…
I think most people with CF are quite good at indoor hobbies, especially in winter when we might be isolating indoors, away from bugs and germs, or stuck in a hospital room. I love to read and bake – two things I've been doing a lot of during the pandemic. I've also been brushing up on my French through an app. Whatever it is, make time for 'me time'.
…but also give yourself permission to rest!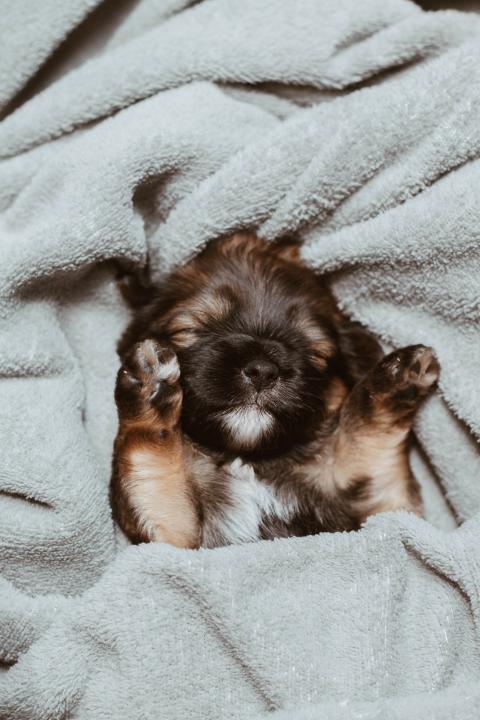 'Me time' doesn't have to be about being busy all the time. I got myself in a tizzy over the summer because I hadn't learnt anything new, while it felt like all my friends were discovering their secret talents or sharing yet another sourdough loaf on social media.
I think there has been so much pressure to use this time wisely. If you are someone who looks back on 2020 and found you mostly napped, watched Netflix, chilled, painted your nails and ate cake, then good for you – I know which I prefer!
I've also taken a few breaks from my social media accounts and online spaces this year because, frankly, it's a bit much. My brain has enough on its plate with what's been going on, without worrying about everyone else too. I've found switching off from social media long before I go to bed really helps. Cystic fibrosis can be exhausting enough, without feeling tired from little or no sleep, and I don't want to spend all night worrying.
Monitor your health
I've had so many virtual CF and other medical appointments this year. I honestly thought I would never really want to do virtual video and phone clinics (I have massive telephone phobia); I also worried about monitoring my lung function at home as I was worried I might get caught up in the numbers or wouldn't be able to do it properly. However, this pandemic has shown me I can do these things – with a bit of help – and has given me control and ownership over my health.
Stay on top of your treatments and take necessary precautions. Make sure you get the flu jab this year as it can add an extra layer of protection by reducing the likelihood of close contacts catching flu and transmitting the infection to you. There's more on this on the Trust's website.
If you do become unwell, don't beat yourself up. We all know that sometimes, no matter how hard you work at taking care of yourself, CF doesn't care if you've previously done all your nebulisers and physio. It's also important to…
Know when to speak to your CF team
To be honest I don't even have to say anything sometimes – they can just tell by my cough. If you're feeling unwell, make sure you ask for help. Speaking up means you'll get the care you need quicker, before it escalates. Our teams and CF centres, like the rest of us, have learnt a lot since the beginning of the pandemic. If you need to be seen in person or be admitted, then everything will be done to ensure you feel and are safe.
Surround yourself with loved ones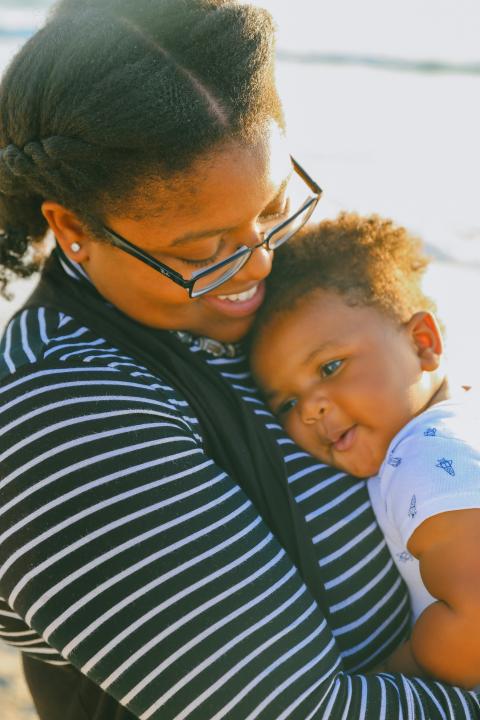 Speaking to your CF team is important but nowhere near as fun as talking to your family and friends. Luckily, CF has made me used to communicating with people virtually. I can do a crafternoon over Zoom with my friends, show my grandad my attempt at the Great British Bake Off walnut whips over Facetime, roll my eyes over the family Whatsapp chat (we've all been there), or talk to others on the Trust forum or through our social media channels. I'm sure we'll all still be doing these even when everyone else has forgotten what it was ever like.
I've also been hugging my husband a lot more this year – mostly in real life.
However, if it all starts to get too much – if the idea of one more Google hangout session or online family quiz this week makes you want to cry – don't do it. The world will still be there next week, or the week after that. You'll thank yourself for it, I promise.
If you ever need help, whether it's guidance with a specific problem or just a friendly, knowledgeable person to chat to, our Helpline is available to speak to. Our expert team offers a listening ear, as well as information and support on any aspect of CF, and you can get in contact over email or by phone.