Campaigning for free prescriptions
Living with cystic fibrosis (CF) often requires a huge burden of daily medication essential to stay well. But shockingly around 2,500 adults with CF in England do not qualify for free prescriptions. We've launched a new campaign to change this. 
CF is one of the few life-threatening, chronic conditions where people are still required to pay for prescriptions, incurring a lifelong financial burden. 
When the exemption list was produced in 1968, children with CF weren't expected to live to be adults – so CF wasn't included. In 2022, there are now more adults than children living with the condition. The list is outdated and unfair, with a recent survey by the Trust showing that 95% agreed that prescriptions should be free for people with CF.
Under the current system, many people with CF will continue to incur an ongoing cost for their daily treatments through prescription charges, or will have to pay the £108 annual pre-payment certificate. One person with CF described the charges as "essentially paying to stay alive".
We believe it is vital that everyone with CF should have access to free prescriptions regardless of where they live in the UK. We're campaigning hard on this issue by calling on the Government to review the prescription charge exemption list and to include everyone with cystic fibrosis, acknowledging the financial challenges faced by people with long-term conditions like CF.
How can I get involved?
In February 2022, the Trust invited the community to write to their MP ahead of a Westminster Hall debate on prescription charges and cystic fibrosis by Paul Maynard MP, calling for a review of the exemption list. Whilst a decision has yet to be made, the responding minister has offered a meeting to discuss the issue further.
We will post further updates on this webpage and on our social media channels.  
For more information about the campaign and how you can get involved, please get in touch with us at publicaffairsteam@cysticfibrosis.org.uk.
Further support on prescription charges
For further information and advice on prescription charges, you can visit our information page, or contact the Helpline on 0300 373 1000 / 020 3795 2184, or email helpline@cysticfibrosis.org.uk.
Timeline
7 December 2021: The Trust publishes a prescription charges survey online and we receive over 800 responses from the community.
26 January 2022: The Trust calls on the CF community to share their story with their local MP ahead of a Westminster Hall debate.
2 February 2022: Paul Maynard MP leads a Westminster Hall debate on prescription charges and CF.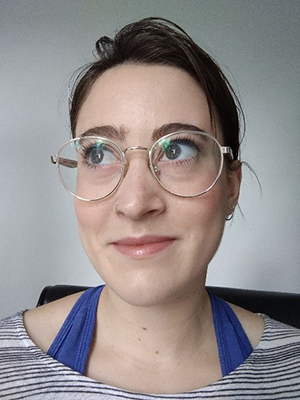 Jade's story
"Everywhere I go, people are shocked and incredulous that I have to pay for my prescriptions. Friends, strangers, even healthcare providers – everyone can see the injustice. The cost of an annual £108.10 pre-payment certificate feels like a kick in the teeth, like I'm paying to stay alive; a reminder that I am a burden, though I never chose to have this condition."
Read Jade's story
Campaigning hard
Join us as we shout loud and clear for better care and services for people with CF.
Support Cystic Fibrosis Trust
Your donations help us fund vital research. Donate today to help everyone with CF live a life unlimited.