CF7: Shielding updates, watch our Kaftrio event, and more
1. Catch up on the Kaftrio community event
On Wednesday, David Ramsden, our Chief Executive, and Dr Keith Brownlee, Director of Policy, Programmes and Support, chaired a live virtual community event about the latest updates on Kaftrio. If you missed it you can watch the recording. For updates and information on our campaigning work, sign up to our campaigner newsletter. 
2. Scotland shielding update
The Scottish Government has announced that they hope to pause shielding on 31 July. This remains under review and they will provide more information in the next few weeks. They also announced further changes to shielding guidance from 10 July. Further information is expected and people who are shielding will receive letters about these updates.
3. England shielding update
Following updated guidance from the Royal College of Paediatric and Child Health (RCPCH), the Government has confirmed that after 1 August 2020 most children and young people who had been identified as 'clinically extremely vulnerable' will not be advised to shield again in the future if there is another shielding period. The decision to come off the shielding list will be made with your child's CF team – they will contact you over the summer to discuss this.
4. Coping with uncertainty
With government guidance changing so quickly, and dates when shielding will be paused or reviewed fast-approaching, cystic fibrosis psychologist Dr Anna McCulloch shared some helpful tips in this new video to support us all to cope with uncertainty.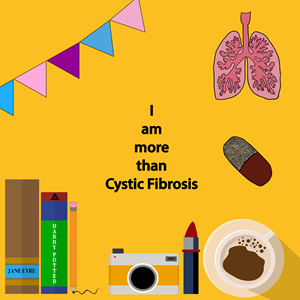 5. New project for young people: More than CF
Our Youth Advisory Group (YAG) are calling on children and young people with CF to share their passions and creative pieces for their latest project 'More than CF'. Read Nicola's blog where she shares her own creation and explains how you can get involved.
6. 24-hour gaming challenge
This week, Charles Michael Duke carried out a 24-hour charity lockdown gaming stream, raising vital funds for the Cystic Fibrosis Trust. Learn how you can get involved in gaming fundraising with #CFNextLevel. 
7. Putting people with CF at the centre of our decision making
During Co-production Week, Tracy Turc-Milloy, our Clinical Quality Improvement Manager, wrote a blog explaining co-production and how we're working to put people with CF at the centre of decisions about our projects and strategies.
We are facing a substantial drop in our fundraising income, at a time when we're seeing an enormous increase in demand for our services. Please consider making a donation to help us continue our work to support people with cystic fibrosis.