What's on your mind? CF and mental health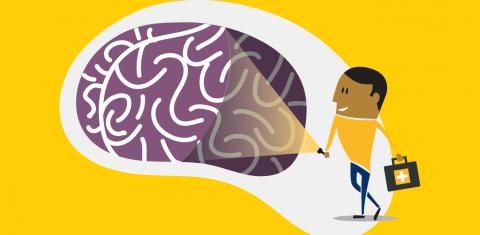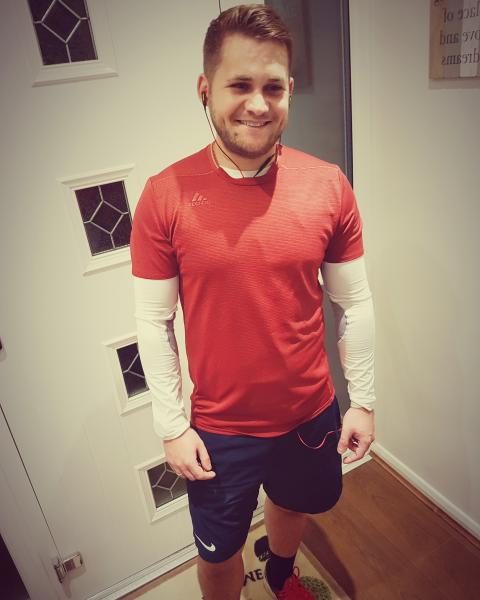 People with CF usually have many years' experience of coping with the demands of their condition, and while some people say that living with its challenges has made them emotionally resilient and helped them to develop impressive coping strategies, for others these huge challenges can feel too great.
Michael (pictured right) found that a drop in his physical health had a knock-on effect on his mental health when he contracted Mycobacterium abscessus.
He says: "Having CF never affected me mentally until I was 18 when I was diagnosed with Mycobacterium abscessus, which resulted in my lung function dropping from approximately 96% to around 20% in just over a year.
"I spent two years of treatment getting my lung function back above 50%, where I still have it now. I do still get depression as a result of this and the lengthy treatment that I underwent, but I try to be as positive as possible and won't ever let CF define or beat me."
Searching for support
CF psychologists support adults with CF in a number of ways; you might meet them during your annual review or be put in contact with them if you are having problems with your mental health.
Adult CF psychologist Helen says: "Adult CF teams have their own psychologists because we know that living with CF can be a challenge to emotional health at times. Seeking help at these times is a positive action that can help prevent problems getting worse. CF psychologists can then use a variety of therapy approaches to help you manage life with CF, whether you're experiencing more common issues like low mood or anxiety, or difficulties coping with health issues or treatments."
Often, help can be available within the CF team – many CF centres now have a social worker or psychologist who will have a good understanding of the psychological impact of cystic fibrosis. If a centre does not have these staff, they might put someone with CF in contact with their local GP service, who would be able to offer psychological support.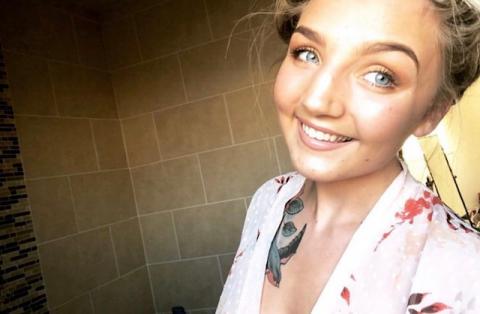 Ellie (pictured left) spoke to her CF team at the Bristol Royal Infirmary, who then helped her to organise counselling sessions nearer to her.
"This really helps, having connections in Bristol and in my home town. The CF team at Bristol have given me coping techniques for when I feel nervous, which has always helped me face leaving hospital. They have also always explained to my employers when I have found it hard to talk about my condition or when employers don't understand me, which triggers my anxiety. I can't thank them enough."
Starting early
While we often think of mental health as an 'adult issue', it's also something that can affect young people with CF, though the emotional issues they experience might be very different to those of adults with the condition.
One of the biggest difficulties facing children, especially when they reach school age, can be feeling different to their friends, as paediatric CF psychologist Mandy explains "It is important that children with CF see themselves as 'a normal child who happens to have CF', rather than 'a child with CF who is trying to be normal'."
Unlike their friends, children with CF might need to take time off school for hospital admissions or take regular medication, and worries about these differences can cause them to feel embarrassed by their condition and even to hide it.
Mandy says: "One of the most common emotional issues for young children is to learn their diagnosis, understand how CF affects them and to ensure they have an appropriate perspective on living with cystic fibrosis."
In many cases, however, emotional problems might have nothing to do with CF at all. What makes children and adolescents different from adults, is that they might not always be good at saying how they are feeling, perhaps because they have never experienced these emotions before or because they are too young to put their feelings into words. Having the support of their families, as well as a psychologist or social worker as part of their routine care, can help to identify issues quickly and even prevent them.
Family business
Receiving a diagnosis of CF can be an incredibly challenging time for parents, where perfectly natural fears for what the future holds and concerns for their child might arise. Soon after families receive a CF diagnosis, CF psychologists can meet with parents and, if required, other family members, to discuss concerns and offer a listening ear. They can also help parents to think about who they want to tell about their child's diagnosis and how they will manage treatments and, importantly, help them to understand the huge amount of information that they have been given about their child's diagnosis.
Cystic fibrosis psychologists have a wide knowledge of CF and will be able to inform parents about what it's like for a child growing up with CF and how to answer questions their child might have in the future, as well as any questions that other children in the family might have.
There's no physical without the mental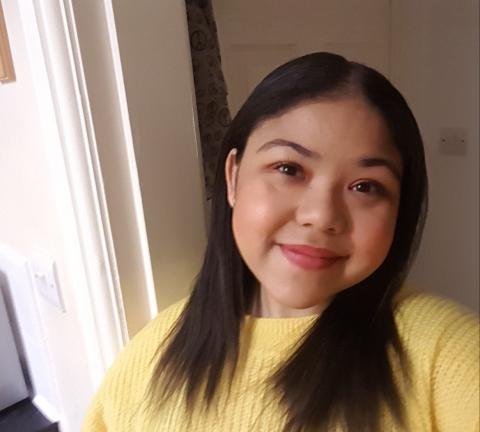 Whatever your experiences are of seeking help with your mental health, it is important to remember that this help is not only there for when you feel you are in 'crisis'. Your CF team is there to help you no matter how big or small your problem is, and it is important that you treat your mental health in the same way as you would your physical health; by taking the relevant steps to keep yourself well.
Nubi (pictured right) said: "I am so glad I now regularly see a psychologist as it has given me the tools to be able to deal with the good, the bad and the ugly times! I always say you cannot have the physical without the mental. I would encourage anybody to seek a psychologist if they are wondering about it already. Mental health is a part of CF that often goes unnoticed, so let's do more to get it noticed."
If you have any questions or concerns around mental health, speak to your CF team or GP.