Gene editing: investing in the future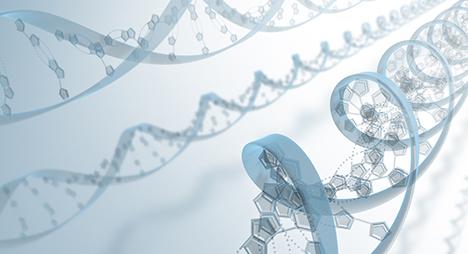 The Cystic Fibrosis Trust is excited to announce its latest Strategic Research Centre (SRC), investigating the use of gene editing to permanently correct the mutations that cause lung disease in cystic fibrosis (CF).
Led by Professor Stephen Hart at the UK's top-rated university for research strength University College London (UCL), the team will attempt to correct the faulty CFTR gene or disable the sodium channel (ENaC) by using the CRISPR/Cas9 gene-editing tool. This will help to restore the thin fluid layer lining the lung and reduce the stickiness of the mucus, and so improve the movement of cilia to help prevent bacterial infection and long-term lung damage in people with cystic fibrosis.
The researchers aim to test two approaches to using gene editing, in the hope that they could lead to a huge improvement in the treatment of lung disease. The first involves wrapping gene-editing molecules in a protective coating, forming nanoparticles which can then be inhaled. The second will see cells taken from the patient, then treated in the lab, before being returned to the lungs.
Professor Hart said: "Previous attempts to replace the CF gene have not worked well enough to correct the lung problems. We propose to use an exciting new gene therapy approach called 'gene editing' where we precisely repair the patient's own CF gene. This research could hopefully lead to new therapies that improve lung function and slow damage to those with cystic fibrosis."
Ed Owen, Chief Executive at the Cystic Fibrosis Trust, said: "This is a great example of the Trust's commitment to cutting-edge science. We are excited to be able to fund this team's exciting project into gene editing and look forward to hearing the outcomes of this world class research."
The SRC will bring together some of the brightest and best minds and offer early career researchers the opportunity to pursue a future in CF research.
Professor Hart will be joined by co-principal investigators Professor O'Callaghan (UCL), Professor Baines (St George's University of London), Dr Giangreco (UCL) and Dr Harrison (University College Cork) and the project will run for up to four years.
Find out more about this research.
SRCs bring together scientists from across the UK and beyond to work on ground-breaking research as part of the fight for a life unlimited by cystic fibrosis for everyone affected by the condition. The Trust invests up to £750,000 into each one, enough for three to four years of research. Take a look at the other research the Trust is funding.