Research Noticeboard
Full of useful reminders of grant deadlines, conferences and workshops, this is your go-to page for important information to progress your research.
Funding calls
Cystic Fibrosis Trust funding schemes
Strategic Research Centres:       OPEN     Monday 26 April, 5pm (deadline)
Summer Studentships:                OPEN     Wednesday 21 April, 5pm (deadline)
Venture and Innovation Award:  OPEN      No deadline
For more information on the Trust's funding schemes, see our Apply for Funding page.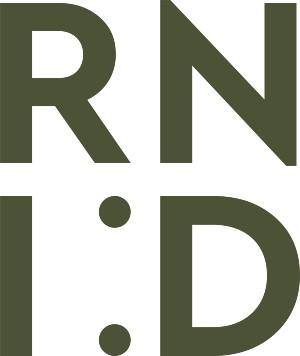 Research to prevent aminoglycocide-induced hearing loss 
We are working with RNID to co-fund research that will lead to new ways to protect hearing from the ototoxic side-effects of aminoglycoside antibiotics. The aim of the call is to improve the quality of life for people with cystic fibrosis and others treated with these life-saving antibiotics.  
Eligible projects may be focused on understanding the mechanisms by which aminoglycosides damage hearing, finding ways to reduce their damaging effects, improving the diagnosis of this type of hearing loss or evaluating otoprotective strategies. 
To apply, researchers should submit a preliminary application to RNID's Discovery Grant Call by Thursday 15 April. More detail is available on RNID's website. 
NIHR Themed Call in cystic fibrosis
At the beginning of October, the NIHR launched a Themed Call for Cystic Fibrosis, inviting cystic fibrosis researchers and clinicians to submit funding applications to six of NIHR's Programmes.
 The NIHR have advised the CF research community to come together to produce a small quantity of collaborative, high quality applications to the CF call. To facilitate this, the Cystic Fibrosis Trust has established an Application Development Group, offering to support the development of high quality applications.
Events
The following events may be of interested to researchers working in the field of cystic fibrosis.
If you are a Trust-funded researcher, please let us know if you are presenting your research at a conference, by contacting us on researchimpact@cysticfibrosis.org.uk .
UK CF Conference (UKCFC) 2021 
Showcase of CF research, Wednesday 12 May 2021
The UK Cystic Fibrosis Conference has moved from its usual September date to a new date in May 2021. There will be a showcase of cystic fibrosis (CF) research we're funding on Wednesday 12 May, and a CF community event on Saturday 6 March 2021. Both events will be online only.
The conference will showcase the research that the Trust is funding along the themes of CF lung infections, understanding and treating symptoms and complications of CF, and tackling the underlying cause of cystic fibrosis. The aim of the conference is to provide the CF research community with an informal opportunity to share their results, generate new ideas and spark interest in new collaborations.
European CF Society (ECFS) 2021/22
Basic Science Meeting – webinars in 2021 and meeting on 30 March – 2 April 2022
Due to the pandemic, a series of three webinars will take place in 2021 and the next meeting scheduled is now scheduled for 30 March – 2 April 2022. Please check the ECFS website for more updates when they become available.
ECFS Digital-only Conference – 9–12 June 2021
The ECFS Conference in 2021 will be fully digital and will take place from 9–12 June 2021. Abstract submission has now closed. More information about the conference can be found on the ECFS website. The first digital conference of the ECFS took place in September 2020. The sessions were recorded and are available to members of the ECFS on the ECSF Education Platform.
North American CF Conference (NACFC) 2021
30 September – 2 October 2021
This annual meeting brings together scientists, clinicians, and caregivers from around the world to discuss and share ideas on the latest advances in CF research, care, and drug development and to exchange ideas about ways to improve the health and quality of life for people with CF. It is planned that NACFC 2021 will be an in-person event in San Antonio, and also available online.
NACFC was an online only event in the autumn of 2020, many of the talks are available to watch again on the Cystic Fibrosis Foundation's NACFC YouTube channel. 
Other
Cystic Fibrosis Trust Researchfish submission window for 2021 will be Monday 1 February 2021 – Friday 11 March 2021. More information is available on our Researchfish webpage.
Early Career Research Forum: An Early Career Research Forum (ECRF) for all early career scientists funded by the Cystic Fibrosis Trust has recently been launched. It will offer an opportunity to increase collaboration and interaction between the different research programmes funded by the Trust and to allow early career scientists a chance to discuss their work/research questions with their peers. It consists of a seminar series and an online networking platform. In the seminar series early career researchers will be given the opportunity to present their work to their peers and hear talks on professional development topics such as science communication, successful fellowship applications etc.
The first seminar on science communication is taking place on Wednesday 24 February 2021.
Please contact Dr Catriona Kelly, to register your interest in participating in the ECRF.
Call for manuscripts for special issue of Genes journal on 'Phenotypic Variability of Cystic Fibrosis: New Challenges', the manuscript submission deadline is 28 February 2021.
If you would like us to help you promote funding deadlines, meetings or awards please emails us at researchimpact@cysticfibrosis.org.uk.
Research we fund
We fund research to tackle some of the most pressing issues in CF today. Find out how your donations are making a difference.
What is CF?
Cystic fibrosis, or CF, affects the lungs, digestive system and other organs, and there are over 10,600 people living with it in the UK.
Contact us
Get in touch with us to speak to someone on our Helpline, find out about an event or speak to our Press Team.