Personal Independence Payment (PIP)
Personal Independence Payment (or Adult Disability Payment in Scotland) helps with some of the extra costs caused by long-term ill-health or a disability if you're aged 16 to 64.
What is Personal Independence Payment?

Personal Independence Payment (PIP) is the benefit which has replaced Disability Living Allowance (DLA) for adults making new claims. Everyone on DLA will gradually be asked to claim PIP instead, even if you have an award for 'life' or an 'indefinite' award.

If you are invited to claim PIP and choose not to, your DLA will still end. The rate of benefit is decided after an assessment process and depends on how your condition affects you, not the condition itself.

If you are asked to make a claim for PIP and would like some help with your claim, please call our helpline on 0300 373 1000 or email helpline@cysticfibrosis.org.uk. Our experienced Welfare and Rights Advisor will be able to support you with the process - take a look at how they helped to support Ellie through the PIP process. Alternatively, your cystic fibrosis team may be able to put you in touch with a specialist social worker.

We also want to hear about your experience of claiming PIP so that we can continue to improve the advice we give, and to help us express how we feel the system could be improved.

The claims process involves you writing about your condition in a questionnaire and often includes a face-to-face assessment. It is important to understand the way in which your case will be assessed. We have produced a guide to each of the assessment criteria and the way in which people with cystic fibrosis should describe their disability in relation to them.

Currently, you still have to apply for DLA (or Child Disability Payment in Scotland) for children. Read our helpful hints and tips for completing the form in relation to care needs.

When will I be affected?

The change from DLA to PIP only affects you if you're aged 16 to 64.

Everyone on DLA will receive a letter explaining:

what will happen to your DLA
how you can claim PIP.

I already receive DLA

If you already receive DLA, you don't need to contact the DWP about PIP; you'll get a letter from the DWP soon to tell you:

more about PIP
when you will be affected.

Please seek advice if you are on DLA and your health or circumstances change.

If you're on DLA and were 65 or older on 8 April 2013, these changes won't affect you.

I do not receive DLA and am claiming for the first time

PIP was introduced for new claims in parts of the north of England from 8 April 2013, and nationwide from 10 June 2013.

Claiming PIP if you're in England or Wales

You'll have to phone DWP to make a new claim. They'll then send you a form asking you to describe how your long-term health condition or disability affects you.

DWP - Personal Independence Payment claims

Telephone: 0800 917 2222
Textphone: 0800 917 7777
Monday to Friday, 8am to 6pm

The process is different for claims in Northern Ireland.

In Scotland the equivalent of PIP is called Adult Disability Payment. Read more about it here.

To claim Adult Disability Payment contact Social Security Scotland on Freephone 0800 182 2222 (8am to 6pm, Monday to Friday). You do not need to apply for Adult Disability Payment if you already get Personal Independence Payment (PIP) or Disability Living Allowance (DLA) for adults from the Department for Work and Pensions (DWP).

Social Security Scotland will move your benefit to Adult Disability Payment without you having to do anything. Find out more about how your benefit is moving to Social Security Scotland.

What you need to do

You will need to apply for PIP when asked (even if you have an indefinite or lifetime DLA award). When you apply, your DLA will continue until the DWP makes a decision about your claim. If you decide not to apply, your DLA will end.

How do I claim PIP?

Your initial claim for PIP will be made by telephone to the DWP.

In this first call, you will need to provide the DWP with basic information on:

Your personal contact details
Your health condition and disability
Periods spent in hospital or residential care
Payment (bank account) details

If you have any communication or contact issues, these can be discussed at this point.

Contact our helpline if you experience any issues at this stage.

The DWP will make sure you meet the age and residency requirements before issuing a claimant questionnaire. The DWP are now offering some claimants the opportunity to claim PIP online. This could be offered to you when you call them.

The claimant questionnaire is titled 'How your disability affects you'. This is your opportunity to describe your life with cystic fibrosis. When filling in this questionnaire it is worth using the assessment criteria guide to help you describe your experience of disability.

There is a digital version of the PIP2 'How Your Disability Affects You' form as of December 2021. The form is offered to everyone who makes a new PIP claim by telephone on their own behalf.

At the point when they would otherwise be posted a paper copy of the PIP2 form, they can instead choose to be emailed a link to an online version. Getting one is optional. If you choose to get the online form, but struggle with it, you can call the PIP enquiry line (not the new claims line) and you will be sent a paper replacement.

Once the claimant questionnaire has been returned to DWP (or submitted online), the case is referred to an assessment provider (AP) along with any supporting evidence provided. The AP then conducts the assessment, gathering any further evidence necessary before providing an assessment report to the DWP.

Important notes

It is worth bearing in mind at all stages of your claim that this benefit aims to enable you to live an independent life. Being able to demonstrate, with examples, how your condition negatively impacts on your ability to lead an independent life and the extra costs you incur is critical to getting the decision you deserve. Use the assessment criteria guide to help you.

Entitlement to PIP is assessed on your ability to carry out 10 daily living activities and two mobility activities. Each activity is divided into descriptors. Please contact our helpline if you'd like these to be sent out to you, so that you can assess yourself.

As cystic fibrosis is a condition that can change every day, you should always describe the difficulties you face with everyday tasks when you are not well, as well as when you are feeling more well. However, you should pick one descriptor in each activity which applies to you on most days (this is 50% or more of the days in the three months before the claim date and nine months after).

Importantly, when returning your claimant questionnaire, it is advisable to include any information you have that will support your claim.

We strongly recommend that you use this opportunity to include supporting statements from the healthcare professionals that manage your care.

What supporting information should I include with my PIP claim?

We believe that the most valuable contribution will be made by those who manage your care most closely, understand your treatment and know how your condition affects your daily life.

You should ask for a supporting statement that describes why you need support and help towards the additional costs you face in living an independent life from at least one of the following:

Your cystic fibrosis consultant
Your cystic fibrosis nurse
Your care centre's social worker
Your GP
Any other healthcare professionals involved in your care management

You should include this information in the envelope when you return your claimant questionnaire. However, don't delay sending in your questionnaire because you are waiting for supportive letters. You can always forward these on later.

Our Welfare and Rights Advisor is on hand if you need advice on your PIP claim, and may be able to provide a supporting letter. Our Advisor will work with you to identify the PIP descriptors likely to apply to you and will then write a letter on this basis if appropriate. If you would like some support, please contact our helpline on helpline@cysticfibrosis.org.uk or 0300 373 1000.

Next steps

Once the claimant questionnaire and supporting information has been received by the DWP, it is highly likely that you will be asked to attend either a telephone assessment or a face-to-face consultation and assessment. You will be provided with contact details to ask any questions you may have about the process and to rearrange the assessment day if you need to

The assessment

You are encouraged by the DWP to invite someone who can support you to the consultation, if possible. This could be a family member, friend, social worker or anyone you feel can provide support and assistance to you on the day.

The consultation will be conducted by a healthcare professional who will ask you questions about your living circumstances, your health condition and how it affects your daily life. They will review all the evidence gathered against a set of everyday activities to assess the challenges that you face and put a report together so that a case manager can make a decision on entitlement.

Read our factsheet with some tips on the face-to-face assessment and our PIP telephone assessment factsheet for more information.

The process in reaching a decision is also different in Scotland. Find out more here.

Outcomes and appeals

A case manager at the DWP will assess all evidence, including your claimant questionnaire, supporting evidence and assessment report before making a decision on your entitlement and the level and length of award.

You will be informed of this decision by post. The letter will provide information about the decision and how it has been reached.

In the event of a negative outcome, there will be an opportunity to ask for a reconsideration of the decision before entering into the appeals process. You must request this reconsideration within one month of the date of the decision letter. Reconsiderations are more likely to succeed if you can send in medical evidence to support your case.

If you still do not agree with the decision after a reconsideration, you will be given an opportunity to appeal. The deadline to submit an appeal (on form SSCS1) is within one month of the date of the outcome letter but appeals which are late can be accepted.

Please contact us if you'd like the SSCS1 form, or you can download and print one here. You can follow the online appeal process here.

If you need advice and support throughout a dispute and appeals process, contact our Welfare and Rights Advisor via our Helpline.

The process to challenge a decision is also different in Scotland. The first stage is called a 're-determination' request, and the second stage is an Appeal to Social Security Scotland. They can support you to complete the forms if you call 0800 182 2222.

Disability and cystic fibrosis

Although people with cystic fibrosis and their friends and family may not describe CF as a disability, the words 'disabled' and 'disability' are often used when discussing benefits, rights and discrimination. Find out more about disability and how it can relate to cystic fibrosis.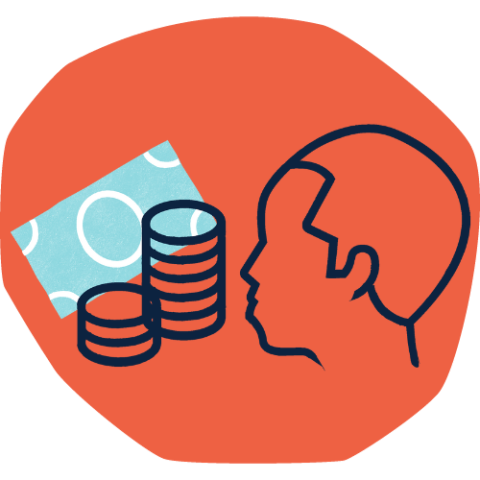 PIP and CF
PIP is a lifeline for many people with CF. It can help them cover some of the additional costs they face.
Disability benefits are meant to meet the costs of disability, but an increasing number of recipients are spending all their benefits on the bare essentials to live.
3,290 people with CF were in receipt of PIP in April 2023.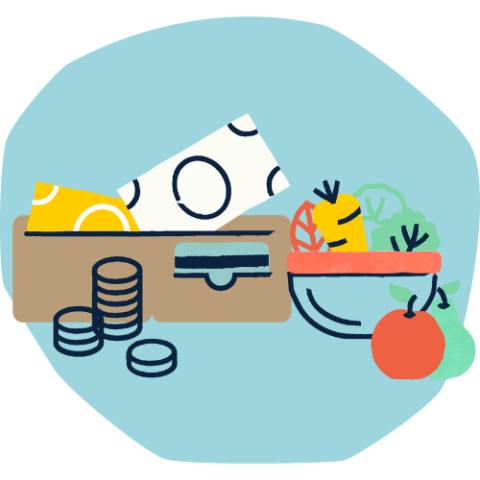 According to research, the typical CF family faces a monthly loss of £564 due to the condition.
This adds up to £6,768 per year.
The lower rate award for PIP is £295 a month. The higher rate is £440 a month.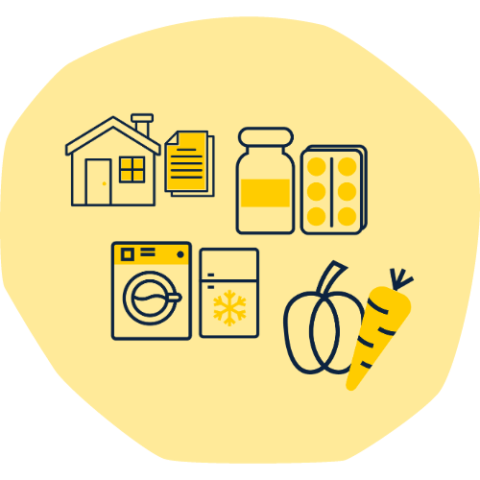 What do people with CF spend benefits on?
Food: 86% of people with CF and 79% of families with CF spend part of their benefits on food.
Essential household items: 71% of people with CF and 64% of families with CF spend part of their benefits on essential household items.
Household bills: 78% of families with CF spend part of their benefits on household bills.
Prescription charges: 29% of people with CF spend part of their benefits on prescription charges. Read more about our campaign for free prescriptions for people with CF.
PIP assessment criteria
Read our guide on how to think and talk about how cystic fibrosis affects you on a daily basis to maximise your opportunity to get a fair assessment.
Here to help
Find out how to contact our wonderful helpline staff by telephone and email. They're here Monday to Friday to answer your questions, help you access support or just to have a chat.
Contact us
Get in touch with us to speak to someone on our Helpline, find out about an event or speak to our Press Team.