Tim's tips for his younger self
Tim Wotton, who lives in London with his wife and son, has learned a thing or two about the highs and lows of living with cystic fibrosis (CF) in his 46 years. Now a husband, father and successful author, he shares the lessons he has learned in how to adapt to the challenges of CF and be the best version of himself.
Give your lungs as hard a time as they give you!
Your physio's will have been going on at you about this forever but it took me years to see for myself that it really is important for keeping your lungs tuned. Make exercise one of your treatments. I'd tell myself that a large part of your longevity in the battle to defy CF will be credited to the sports you will choose to take part in throughout your life, whether it be hockey, football, basketball, running or weight training in the gym.
Activity will keep you going; feeling like you're conducting a relatively normal life and boost your self-esteem. It will breathe life into your lungs.
Be spontaneous, but…
Throughout your life you'll realise it's important to 100% respect your illness, know your limitations and avoid slipping on the 'CF banana skin' of trying to dismiss it and not taking it seriously enough. Though sometimes it may be difficult, you'll laugh a lot and be sociable with your peers, without neglecting your treatments.
It might not be business as usual, but you can earn a living…
At your age, CF seemed like a barrier to my career, but I want you to know that the resilience shown by surviving CF is an asset for you in the workplace. That resilience is life changing and positively wipes out the less important things you'll observe others wasting valuable time on.
You'll realise that you have a richer perspective on the work issues that are worth worrying about due to your 'CF bigger picture'. You'll be surprised to find yourself considered a valued employee and employers buying into your survival and being flexible about your healthcare needs. As CF is not well understood, you'll have to coach your managers about the condition but once they value your work, they'll be pretty flexible with your hospital visits and IV courses.
You don't want to be with someone that doesn't want to be with you…
Telling close friends or a partner about CF can be difficult, but you'll get good at working out who the people who don't 'get' CF are, and learn to spot people who can deal with the sights and sounds of the condition. It won't always be easy, but I want you to know you'll find friendships and a love that will endure.
You will see all your tomorrows in your child's eyes…
I can still see myself as a young man chatting with mum on the pier in Weston-Super-Mare, telling her that I didn't think I'd have my own children. I'd tell him not to give up – the emotional rollercoaster of IVF will bring a miracle child into your life and starting a family will give you the extra motivation you need to stay as healthy as possible.
Let it all out…
I'd share the knowledge that cystic fibrosis can be so isolating and lonely that you'll need to open up in order to reduce the burden of carrying this condition. 
Talking with friends on the phone or opening up via a diary or blog is cathartic and stops the build-up of harmful supressed emotions. Get your feelings down on paper, even if you're the only one who will see it. Perhaps write pro's and con's about your life – you'll be surprised how many positives there are!
Please don't be so hard on yourself about taking your medications…
It took me time to realise, so I'd tell myself that staying fit and healthy doesn't rely on a begrudging compliance to taking medication, it needs something more – an absolute commitment to your wellbeing. Actually 'wanting', rather than 'having', to be healthy will feel empowering. 
I'd tell myself "Do your medication even when no one is watching. Experiment with different apps, reminders and routines to see what's best for you." It is important to develop habits with taking medicines as quickly as possible so it's ingrained. Don't wait for friends and family to nag you. In the long run, it's better to own it; my mantra is "I'm only as healthy as my last treatment".
The quality of your thoughts determines the quality of your life...
After a lifetime battling a relentless illness, you'll learn to fight it by being just as relentless back. Yes, you'll be shaken every day in many ways, but you will not be stirred!
I'd reassure my 20-something self that he will be his own CF champion, resetting mentally at the start of every day by telling himself what he needs to achieve, despite cystic fibrosis and related diabetes.
It's all worth it!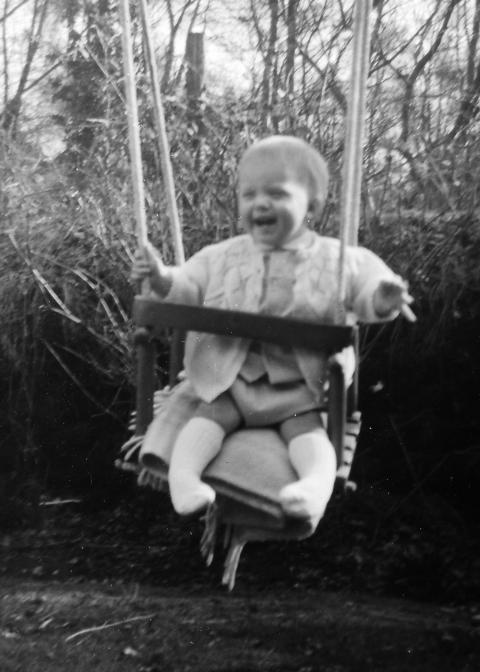 Remember to reward yourself and celebrate your determination and bravery to endure every day what is not yet cured. As you get older you'll start to feel very driven and want to leave a lasting legacy for your family and friends to remember you by, like a book. Surviving CF for so long makes every day feel special. 
Most importantly, because of the attitude and resilience you show to defy your physical and mental challenges, life will offer you the opportunity to make a difference for yourself and others. Make every moment count.
Find out more about Tim's story in his award-winning book, 'How have I cheated death?', or check out our resources that tackle some of the issues he has raised here, including exercise and getting a job to starting a family and getting older. If you'd like to talk to anyone about the topics in this article, or about anything else at all, you can contact our helpline.
This article supplements a feature in our latest edition of CF Life magazine, which is packed full of stories and articles about life with cystic fibrosis. If you don't already receive the magazine and would like to in future, please email supportercare@cysticfibrosis.org.uk.