Tips to help you deal with the rising cost of living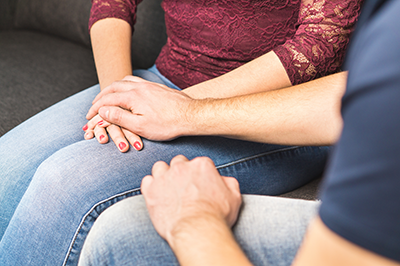 Benefit Check
Every year people in the UK miss out on billions of pounds worth of benefits. Whether you're claiming benefits or not, it's a good idea to check you are receiving all that you are entitled to. There are a few different ways to check this, you could:  
Money Advice
If you are falling behind on payments, getting money advice can help you work out how much money you owe and which debts you should pay back first. They may be other options available to help you to get your finances back on track. You can get free Money advice from organisations including Money Helper, Citizens Advice, and Step Change. 
Make a budget
A budget can help you take control of your money, see where you are spending, and what you might be able to cut back on. Here are some tools and calculators that can help you keep track of your money.
For ideas on how to cut bills see Money Saving Expert and the Money Helper. 
Council Tax discounts
If you live in a larger home than you would need if you or another person was not disabled, check if you qualify for the Disabled Band Reduction Scheme (Disabled Person's Allowance in Northern Ireland).
If there is a room (other than a bathroom, kitchen, or toilet) which is mainly used for the treatment or care of the person with CF, or there is extra space inside the property for using a wheelchair, you can apply.
If you qualify, your bill will be reduced to the next lowest Council Tax band. If your home is already in the lowest band (Band A), you'll get a 17% discount on your Council Tax bill instead (or up to 25% discount in Northern Ireland).
When you apply you can also ask for the discount to be backdated for up to six years, as long as you are eligible during this time. 
Council Tax Reduction, sometimes called Council Tax Support, or Rate Relief in Northern Ireland
You could be eligible for a reduction on your council tax if you're on a low income or claim certain benefits. Your bill could be reduced by up to 100%. You can apply if you own your home, rent, are unemployed or working.
What you get depends on your household circumstances and where you live as each council runs its own scheme.
If you live in England, Scotland, or Wales you can use the tool on Gov.uk and it will take you to your local council's scheme. In some cases, you can ask for your CTR to be backdated to a date before you sent in your application form. 
There's a different scheme in Northern Ireland known as Rate Relief. You can read about this, and if you can claim, on nidirect.gov.uk.
Help with energy costs
If you need a little extra help from your energy company – including more support during a power cut – you can ask to be added to your electricity network priority services register. When on the register, your energy provider should ensure you are on the best tariff and are supported if you fall into arrears.
If you are on home oxygen, you may be able to access a rebate on your energy costs, to help with the higher energy bills an oxygen concentrator can bring. Speak to your oxygen provider for more details.
The WaterSure scheme (England and Wales) allows certain water users to have their bills capped. If you are on a water meter and someone in the home has a medical condition which requires a significant use of water, it's worth checking out.  
If you are in arrears with your energy supplier, you might be able to get a grant from a charitable trust to help pay it off. 
In England and Wales, check out grants and benefits to help you pay your energy bills  
In Scotland, check out grants and benefits to help you pay your energy bills  
In Northern Ireland, Advice NI outlines some of the support you may be able to get. Check out the online support guide.
You can also get advice on how to make your home more energy efficient at Simple Energy Advice, and find out about any grants and schemes you may be eligible for.
If you live in Wales, contact the Welsh Government's Nest scheme on 0808 808 2244 to see if you are eligible for a package of free home energy efficiency improvements such as a new boiler, central heating, or insulation.
Help with rent
A discretionary housing payment (DHP) is an extra payment if you're struggling to pay rent and get the universal credit housing element or housing benefit.
You may be able to get a DHP if your benefits don't cover your rent.
Charitable grants
We have a number of welfare grants available to help support people with cystic fibrosis and their families through challenging times. Find out how you can apply.
You can also search for grants using the website Turn 2 us.
Emergency help
In England, some councils have a Local Welfare Assistance Scheme to help people access emergency support, providing vouchers or a pre-paid card to pay for food, fuel or furniture. The type of help available and who qualifies varies from council to council. You can use this tool by End Furniture Poverty to see what help is available in your area.
In Scotland, the Scottish Welfare Fund supports individuals and families in Scotland on low incomes through Crisis Grants and Community Care Grants.
In Wales, the Discretionary Assistance Fund (DAF) provides grants to help with essential costs after an emergency to help you or someone you care for live independently.
In Northern Ireland, the Finance Support Service supports people in need of short-term financial assistance through the Discretionary Support scheme.
---
If you are struggling to afford basic essentials, please do contact our Helpline and we'll look at how we can help. Your CF team can also support you, and it's important that you let them know if you're finding it hard to afford the things you need to stay well with your cystic fibrosis.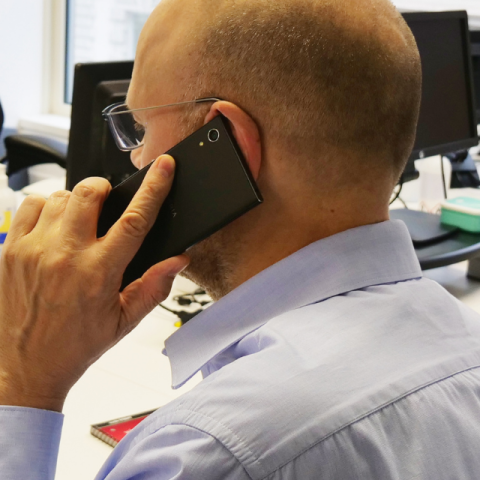 Here to help
Our friendly Helpline team are here if you need us - whether you're looking for information, support, or just someone to talk to.