Support for researchers
The aim of Cystic Fibrosis Trust's research strategy is to support and enable delivery of a broad and dynamic portfolio of world-class innovative research that ensures that every person with CF in the UK can live a long and full life. Find out how you can help us achieve this.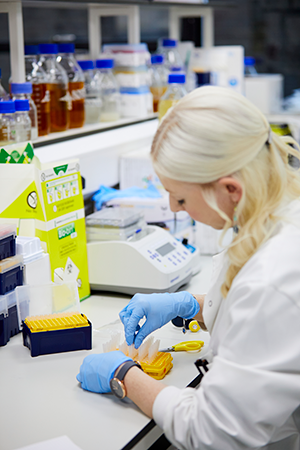 Apply for funding
Are you a researcher with an interest in cystic fibrosis? We have a variety of research funding available, including:
Our Strategic Research Centres, virtual centres of research excellence that are intended to create multidisciplinary teams to address questions of strategic relevance to people with cystic fibrosis
Our Venture and Innovation Awards, which support transformational and innovative research projects by providing financial support and bringing funding into the field of CF from external sources
Our Summer Studentships, which provide medical and basic science undergraduates with hands-on experience of research during the academic summer vacation.
We also have co-funding agreements with Medical Research Council and NIHR to fund the following clinical fellowships:
MRC Clinical Research Training Fellowships
NIHR Predoctoral training fellowships
Research noticeboard
Full of useful reminders of grant deadlines, conferences and workshops, this is your go-to page for important information to progress your research.
Visit the research noticeboard
CF AMR Syndicate
The CF AMR Syndicate  brings industry leaders and people with CF together with academics with expertise in CF and lung infections, it is enabled and facilitated by the Trust and Medicines Discovery Catapult (MDC). For more information about the CF AMR Syndicate  and how to support its ongoing work, please visit the CF AMR Syndicate page on MDC's website.
Find out more about the CF AMR Syndicate
Researchfish
We use the online database Researchfish to evaluate the outcomes of the research we're funding. Find out how Researchfish allows us to share the impact of our research with the CF community and generate income, and how you can submit your data.
Research innovation workshops
Research innovation workshops are a useful way of creating an environment, for experts outside of CF and established CF researchers, to explore ways of working together to crack a major problem. Previously we've run workshops on cancer and CF, understanding gut-related complications of CF and on clinical trials respectively.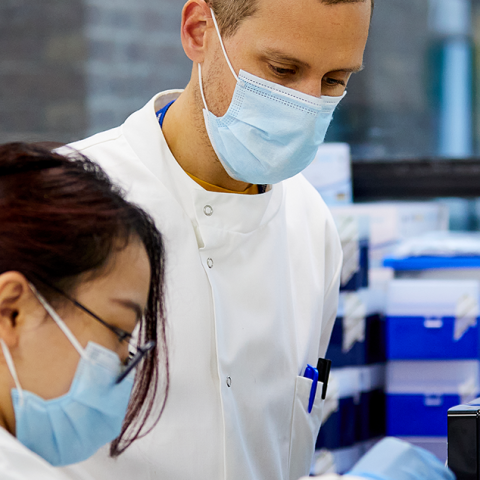 Our Research Strategy
The Trust is supporting and enabling the delivery of a broad and dynamic portfolio of world-class research to help ensure every person with CF in the UK can live a long and full life. 
Research we fund
We fund research to tackle some of the most pressing issues in CF today. Find out how your donations are making a difference.
What is CF?
Cystic fibrosis, or CF, affects the lungs, digestive system and other organs, and there are over 10,800 people living with it in the UK.
Contact us
Get in touch with us to speak to someone on our Helpline, find out about an event or speak to our Press Team.