Coronavirus updates and FAQs
Take a look at some of the commonly asked questions about coronavirus (COVID-19) and how it affects people with cystic fibrosis (CF) and their families. 
Last updated: 1 April 2022
We're doing everything we can to give you information to support you in making decisions and staying as safe as possible. Sometimes it helps to talk this through with someone – our friendly and expert Helpline team is on hand to listen and support you.
Are people with CF at an increased risk of COVID-19?

The numbers of people with CF who have been diagnosed with COVID-19 are currently relatively low. This makes it difficult to draw conclusions about the impact of the infection on people with CF, including those who have received a transplant. The UK Cystic Fibrosis Registry is part of an ongoing global collaboration to monitor cases of COVID-19 in people with cystic fibrosis. In those who are well it may be a mild illness, but people with significant chest problems are likely to be at risk of more severe illness.

How many people with CF have had COVID-19?

The UK CF Registry is closely monitoring cases of COVID-19 in people with cystic fibrosis. Take a look at the current UK statistics, which we update every month.

What is the latest Government guidance on for the clinically extremely vulnerable?

The majority of children with CF are no longer defined as clinically extremely vulnerable – if you're not sure if this applies to your child, please speak to your CF team.

Government guidance for adults who have been classed as clinically extremely vulnerable varies around the UK, and may change if governments decide to put in place new restrictions. You can find the latest government guidance for where you live here.

The COVID-19 vaccine and CF – where can I find more information?

Is there a treatment available for COVID-19 infection?

Those who are at highest risk of becoming seriously ill from COVID-19, which includes some people with CF, can access the antiviral treatment molnupiravir or the antibody treatment Ronapreve on the NHS, if they have had a positive PCR test.

These treatments can help some people manage their COVID-19 symptoms and reduce the risk of becoming seriously ill. Molnupiravir has shown in clinical trials to reduce the risk of hospitalisation or death for at-risk, non-hospitalised adults with mild to moderate COVID-19 by 30%. Ronapreve reduced the risk by 70%.

You will be informed by the NHS if you are eligible to receive the treatments and test positive for COVID-19. If you have symptoms, you should take a PCR test at home and register your result so the NHS can get in touch within 24 hours to give you more information and check if the treatment is right for you.

If you feel you may be eligible, but haven't heard anything, you can contact your GP to discuss whether you should be in the highest risk group. Find out more in our news story.

Visit our web page on COVID-19 treatments

Read about COVID-19 treatments on the NHS website

For those people with CF who are not eligible for these treatments, there is also the opportunity to access the antiviral treatment molnupiravir through a new national study called PANORAMIC. The study is recruiting around 10,000 people across the UK at risk of serious illness from COVID-19, which includes people with CF.

Those taking part in the study will have the opportunity to take molnupiravir at home after receiving a positive PCR or Lateral Flow test. More information on the PANORAMIC study.

I'm post-transplant and feel nervous, should I still shield?

For those in our community who are post-transplant, we advise you discuss your individual situation with your clinical team.

I'm worried about the winter and other viruses such as flu, as well as COVID-19 rates increasing again?

It is important to have the flu vaccine as soon as it is offered to you. Similar to the first answer above, it is important to consider your individual circumstances and if in any doubt discuss with your clinical team.

I have CF and my child is in school, I'm worried they will bring Covid home to me, should they attend school?

A double dose of the Covid vaccine is very effective at reducing hospitalisation or death from COVID-19 and it is important your child goes to school. If in any doubt about your circumstances discuss with your clinical team.

What should I do if I think I have been in contact with someone with COVID-19?

You will need to follow latest government guidance on contact with COVID-19. If you are concerned, speak to your CF team.

My child has CF, should they attend school when cases are high?

The data from the UK CF registry suggests that children with CF are not at increased risk from COVID-19 disease compared to other children without CF. It is important that children are not excluded from school and other activities of childhood. The CFMA recommends that families follow government guidance.

Are clinical trials still affected by the pandemic?

The majority of NHS Trusts around the UK are beginning to re-start paused clinical trials as well as open new ones. Whilst COVID-19 trials will continue to be prioritised within the NHS, clinical trials in cystic fibrosis are resuming and will continue to open at select NHS Trusts around the UK over the coming months.

For more information on your local cystic fibrosis clinical trial activity, please contact your CF team or regional CF Trial Coordinator.

The symptoms of COVID-19 can be similar to CF, so how would I know if I had it?

The main symptoms of COVID-19 are a fever, a new continuous cough and a loss of, or change in, normal sense of taste or smell (anosmia). It is unusual for people with CF to experience a fever as part of their normal CF symptoms. However, there is still a lot of cross over between CF symptoms and symptoms of COVID-19, so if you are worried please use NHS 111's online COVID-19 service.

It is important to keep up with your treatment so that you stay well. Follow all of the preventive measures outlined by the UK CF Medical Association. If you have any change in respiratory symptoms, contact your local CF team.

If you or anyone in your household has symptoms, you should follow government guidance on self-isolation and testing. If this happens to you, let your CF team know as they will want to assess whether you should start an oral antibiotic. Follow NHS 111 advice according to how unwell you are feeling.

How should I access medicines?

Across the UK, pharmacies are open. If you feel going to the pharmacy is too risky, you could ask friends, family members, carers or volunteers (eg via the NHS Volunteer Responders scheme) to collect medicines for you. If these options are not available, you can contact your pharmacy to inform them that you are clinically extremely vulnerable and arrange delivery of your medicines free of charge.

Who should I speak to if I have any concerns about the easing of restrictions?

Talk to your clinical team, they will be able to talk through your concerns and discuss your particular circumstances. You can also get in touch with our Helpline on 0300 373 1000 or via direct message on social media.

I live in the same household as someone with CF and I need to go out of the house to work. What can I do to protect the person with CF?

Although shielding has now stopped or paused across the UK, you could explain to your employer that someone in your household is vulnerable, and ask if there are ways they can support you with social distancing.

For example:

Can they change your role so you are working away from others?
Can they provide protective equipment?
Can they change your role so you are not customer/patient facing?

Protecting those who are most vulnerable is a role for all of us, and we hope employers will be understanding of this. Read about your employment rights in our information about finance and welfare.

Can we work from home still? What is the advice for employees/employers?

Guidance on home working varies across the UK. You can find general national COVID-19 guidance here.

Under the Equality Act in England, Scotland and Wales, and the Disability Discrimination Act in Northern Ireland, cystic fibrosis can be classed as a disability. This means people with CF are entitled to request reasonable adjustments at work, which could include requesting to work from home if you don't feel safe going into your workplace. We have an employment factsheet which provides more detail on requesting reasonable adjustments and also includes information to explain CF to employers.

Your clinical team may be able to provide a letter of support explaining your individual CF health and how they feel you would benefit from continuing to work from home.

What is the difference between COVID-19 guidelines and cross infection guidelines? Can I meet other people with CF if I continue to socially distance?

For people with cystic fibrosis, cross-infection can be very harmful and poses a particular threat. Cross-infection occurs when one person with cystic fibrosis spreads an infection to another. Meeting other people with CF or spending time with them socially has a high level of risk and is why people with cystic fibrosis should not meet face to face.

Our full cross-infection guidelines can be found here.

Should we continue to wear masks, and in what situations?

I have a holiday booked – is it going to be safe for people with CF to travel?

Restrictions on travel are still in place (these do vary according to where you are in the UK and where you are thinking of travelling to).

If you are thinking of going on or booking a trip, please do discuss this with your CF team.

If you have a holiday booked, and need advice on your consumer rights if you want to or need to cancel, there is some useful information here:

How do I know when to start socialising if I'm immunosuppressed?

This is a difficult question and depends on your circumstances, your level of immunosuppression, and the prevalence of the virus in your community. We strongly advise you talk to your clinical team if you're worried.

What are the stats for people with CF becoming seriously ill versus the rest of the population?

We publish data from the UK CF Registry on a monthly basis here. Data from a global CF Registry collaboration has shown the number of people with CF who have become seriously ill or died from COVID-19 is low worldwide. You can read more about the results and access the report in our news story.

Do people with CF take longer to get rid of COVID-19?

We currently don't know the answer to this. However, we do know that the number of people with CF who have become seriously ill or died from COVID-19 is low worldwide.
We are continuing to monitor the situation and are taking advice from the UKCFMA, government health authorities and the NHS.
As things develop, we will provide as much information as we can.
If you have a question which isn't answered here please contact our Helpline on helpline@cysticfibrosis.org.uk and we will come back to you as soon as we can.
For issues relating to your CF care we recommend speaking directly to your CF team and if you have any direct concerns about developing COVID-19 please use NHS 111's online COVID-19 service.
Financial support and welfare advice
Resources and information from the Trust, as well as useful external websites and services, that can provide financial and welfare support to families living with cystic fibrosis during this time.
The impact on your CF care
Information on how the COVID-19 outbreak could affect your routine CF care, what to do if you contract COVID-19 and other frequently asked questions.
Mental and physical health
Helpful advice on how you can maintain your emotional and physical wellbeing through a range of activities.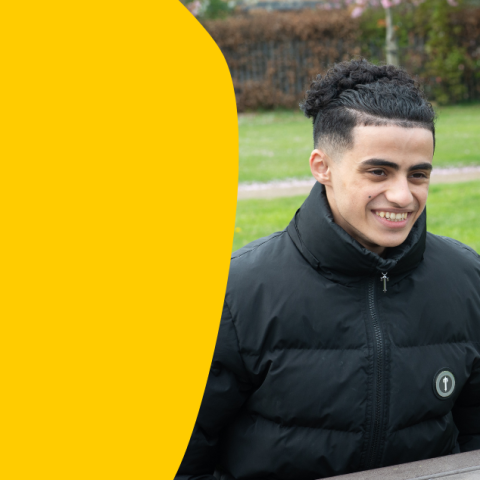 Information and support
We provide free, high-quality information and support to help people with CF live a life unlimited.