Cost of CF

We know that the cost of living with cystic fibrosis (CF) can often feel overwhelming. And wallets across the country are taking a hit due to the COVID-19 pandemic and rises in the costs of living.
That's why we've launched a new survey to better understand the true cost of CF, and how we can better support the community.
Help us get a true representation of what our community faces day-to-day by taking part in a short anonymous survey.
How the survey will help
This short survey has been designed to put data and testimony behind the issues that we know the community face; we hope to capture a snapshot of the costs that our community know all too well.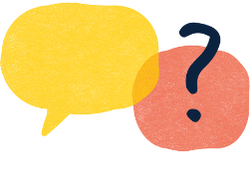 These early insights will be invaluable and help us set the big picture groundwork for future work and enable us to make real and lasting change in the future.
Your answers and what you tell us will inform our work going forward – so your input is invaluable. Over the coming months we will publish the results to shine a light on issues and give people an opportunity to tell their story.
The survey is now closed, but there'll be more opportunities in the coming months for you to have your say.
How does CF affect someone's finances?

People living with CF might have reduced earnings due to the treatment burden of CF or time spent in hospital, or they might need to find money to cover things like hospital travel costs.

We want to get more details about the costs our community faces so we can help people with CF face the financial burden of living with a long-term condition.

Research shows that poverty and social deprivation can significantly impact the physical and mental health of people with long-term health conditions.

Why are the costs of living rising?

Inflation, which is the rate at which prices rise, has reached its highest recorded level in decades. This might affect things like the cost of household goods, taxes and certain bills.

The COVID-19 pandemic and the global energy crisis are also causing rises in the costs of living, which may cause additional hardship.

How have the rising costs of living affected the CF community?

Sadly, we have seen this increase in hardship in our community reflected in demand for our support services. Since 2015, applications for our emergency grants have increased by over 200%. In 2016, we set up a welfare advice service which provides dedicated benefits advice to people with CF, and since then we have supported over 1,000 people with Personal Independence Payment (PIP) claims alone.

In December last year, we launched a winter hardship fund, because through our emergency grant scheme, we recognised that many in the CF community were struggling to eat properly, heat their home or buy household essentials.

What should I do if I'm worried about the cost of living?

Some of the questions might be hard hitting or bring up complicated emotions, and we would encourage those who need advice relating to topics raised within the survey to contact our Helpline or get in touch with us on social media.

You can also find out more about the financial support we offer here.

The financial support we offer includes:
Our Helpline
Our Helpline is available to anyone looking for information or support with any aspect of cystic fibrosis, a listening ear, or just to talk things through.
Financial support
We provide a range of grants for people with cystic fibrosis and their families, support for those applying for benefits and information about prescription charges.
Campaigning hard
We are here to shout loud and campaign hard for better care and services for people with cystic fibrosis (CF), but to really be heard we need you to join us!