Cystic Fibrosis Trust releases brand new animation to teach children about CF
Join Layla, Zaara, Jason, Jack and Noah as we find out more about cystic fibrosis (CF)! 
Our brand new animated film aims to help children understand a bit more about CF, a condition that affects over 4,000 children in the UK. 
The film features five children who have CF or who have a sibling with CF as they explain what it's like to live with the condition. 
I can't wait to show all my friends at school so they can understand CF more.
- Stanley, 6, who voices Jack 
Co-produced with the community 
We decided it was time to update our children's resources when we were contacted last summer by a parent who was looking for materials about CF for young children. 
The film was fully co-produced with children with CF, their families, and their clinicians, who helped us develop and review all the information. 
All of the voiceovers were performed by children with CF or who have a sibling with CF – and we think you'll agree that they did an amazing job! We'd like to say a huge thank you to Nell, James, Florence, Stanley and Jacob. 
We'd also like to say a huge thank you to Lydia and Phoebe, the winners of our 'draw your own character' competition, who brought us the characters of Layla and Huffin! 
"I'm excited that the character I designed will be part of a video about CF. I think it will be helpful for children with CF and their brothers and sisters." 
- Phoebe, 10 (and a half), who designed Layla 
Learning about CF in a fun, interactive way 
Alongside the film, we've also produced some fun and interactive activities for children with CF to do with their siblings, parents and friends.  
Children can put on a shoebox theatre show, play the A Day in my World boardgame, or colour in their favourite characters. 
Our All About Me activity sheet is also a great way for children to share all the important information about them with their teachers or CF teams. 
"We want children with CF to know there are other children out there with the condition, going through similar experiences to them, so they feel less alone. Hopefully, they will relate to one of the characters, and, together with their siblings or friends, they can learn more about CF together by watching the film and using the activity pack." 
- Ali Taylor, Information Manager at Cystic Fibrosis Trust 
The activity pack is available to download and print at home, or you can contact our Helpline to request your pack for free.
---
Cystic fibrosis (CF) is a genetic condition which causes sticky mucus to build up in the lungs and digestive system. It affects more than 10,800 people in the UK. One in 25 of us carries the faulty gene that causes it, usually without knowing. 
Cystic Fibrosis Trust provides lots of great resources on all aspects of life with CF. Along with the medical advice you receive from your CF team, our information can help you make informed decisions about your lifestyle, treatment and care, however you're affected by cystic fibrosis. All our information is written and reviewed by experienced information and health professionals.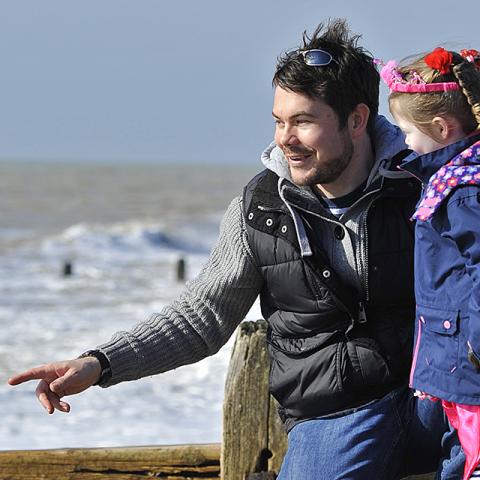 Sign up to our newsletter
Get the latest news on what the Trust and its supporters are doing straight to your inbox